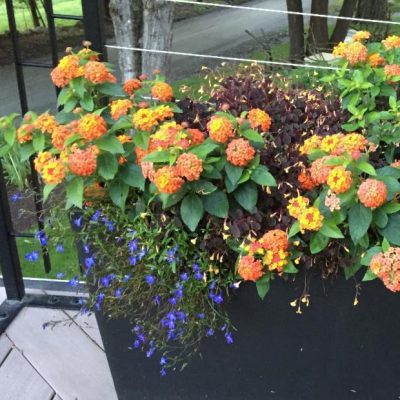 What a glorious summer this has been. I hope that you were able to enjoy it. We've not sent an email out since May, when we noted that the hummers had returned and things were starting to bloom. We are now on the back end of that, with hummers getting ready to migrate to their winter homes, and days short enough that blooms are fewer and leaves are yellowing. That means that tasting season 2019-2020 is about to begin, and that we are shifting the wine portfolio back to more reds than whites, and a very few rosés.
We start fast and furious with tastings on Thursday, September 19th, Saturday, September 28th, and Friday, October 11th. We are excited to welcome Nate Winters, from Troon Vineyard in Applegate AVA close to Grant's Pass in southern Oregon. Troon recently completed the conversion to biodynamic certification. Nate will take us through that process providing a primer in biodynamic philosophy and agriculture as we taste their wines. The other scheduled tastings of the new season are described below.
We have so many new wines since we last sent an email to you. In a two-week period in late July-early August, we checked in thirty wines that were new to us. That process accelerates over the next four to six weeks as we gear up for colder days ahead. We hope that you will come in to see what's new.
We look forward to seeing you soon.
Upcoming Tastings
Thursday, September 19th – 7:00 p.m.
with Nate Winters, Troon Vineyard
Saturday, September 28th – 6:00 p.m.
With Matteo Cantoni, Fattoria Fibbiano
---
Guided Tastings:
$30 pp, plus tax, unless otherwise noted
Small bites provided
Reservations @ 802-246-64000