I expect that I will add to this content over time, but for now, I want to offer some short description that will allow you to have a sense of the differences among the wines labeled organic, biodynamic or natural in the shop. We'll also try to keep this list updated, but I apologize in advance knowing that will be nearly impossible. Some wines will be either temporarily out of stock through the distributor that represents them in Vermont, or out of stock between vintages.
Organic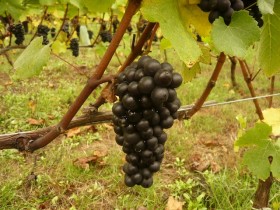 Organic farming is meant to keep the soil healthy and thus the crop being grown better and safer for consumption by prohibiting the use of synthetic additives, including chemical fertilizers, fungicides or pesticides. Instead, only plant, animal or mineral-based substances can be applied. For instance, an organic vineyard would rely on compost or manure as a natural fertilizer, and introduce natural predators to combat particular pests.
In the US, it is possible to have a wine certified as using "organically grown grapes," but from the USDA's standpoint, it is not an organic wine unless those same practices continue in the cellar. In other words, nothing may be added to the wine to preserve it, such as sulfites or SO2, nor can any chemicals be used to clean wooden casks. This rigorous standard means that while many vineyards may be certified organic, yielding grapes that are organically grown, few finished wines are certified organic.
Many European and South American countries have a somewhat looser definition of organic wines, allowing applications like copper sulfate in the vineyards to prevent powdery mildew (a virulent fungus that attacks the vines, turning them black and causing them to wilt) and allowing the addition of sulfites during racking and bottling. Sulfites stabilize the wine, preserving it for our future enjoyment.
Biodynamic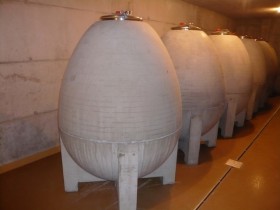 As Jamie Goode and Sam Harrop write in Authentic Wine: toward natural and sustaining winemaking, biodynamics is essentially "organic farming with an extra layer of practice and philosophy added" (50). That "extra layer" is pretty significant. Biodynamics is part mysticism (it reputedly came to founder, Rudolf Steiner, while in a trance) and part science (life of the soil) and, while philosophically it may require a giant leap of faith, in practice, people do it because the results are tangible.
Biodynamics is a paradigmatic shift, i.e., you understand and approach the world differently. Steiner's express purpose was to bridge the material and spiritual worlds; his lectures relating to farming, Spiritual Foundations for the Renewal of Agriculture, became the foundation of biodynamic practices. Per Steiner, the farm should be treated as a self- sufficient, living organism. Healthy soils yield healthy plants which are essential to nourishing people and other animals.
Biodynamic farms are always organic. Werner Michlits, one of a family of owners of Meinklang, a biodynamic farm in Pamhagen, Austria, explains that,
 [i]stead of industrially manufactured chemical fertilizer (s) and sprays containing toxic substances, bio-dynamically managed agriculture employs the use of special herbal, quartz and dung preparations which are of vital importance for the production of compost and for the care of soils and plants. This continuous composting process with farm-produced manure and compost preparations creates the basis for a living soil. Preparations derived from cow-dung and medicinal plants such as camomile, dandelion and valerian support the process that creates fertility. Similar to the principles of homeopathy the stirring of these substances into water creates a dynamic force that acts as a carrier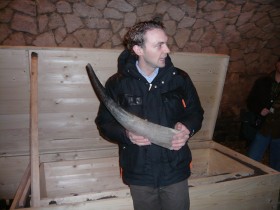 of life. A preparation produced in this manner is applied as a fine spray in vineyards and fields and takes effect. Meinklang website
Biodynamics is a lot of work! No longer is it sufficient to have just vineyards, but now an entire farm is needed– cows for manure, various plants from which to make the preparations, compost piles. Also critical to biodynamics is the timing of the preparation applications; these are dictated by the lunar calendar and the rhythms of nature.
While it is hard to know just which among these practices is responsible, or if the entire constellation is necessary, there is little disputing the effects of the approach– fresh wine that is alive. If you are interested in reading more, Jamie Goode has an excellent series, along with some videos from practitioners, on his website, Wine Anorak.
Natural Wine
In the past few years, "natural wine" has emerged as a term to describe a way of producing wine that is "minimally interventionist," i.e., wines made with the least use of chemicals, additives and technological procedures, both in the field and in the cellar. In the vineyard, there are so many opportunities for problems to arise and devastate crops. It is understandable how pesticides and fungicides appeared so attractive as commercial applications were developed in the postwar period. Commercial fertilizers became increasingly necessary in that world. In the cellar, chemists developed yeasts to produce particular flavors that we enjoy (chocolate, cherry, raspberry), tannin products to enhance texture, fining agents to reduce bitterness, enzymes to mimic lees aging . . . well, there are lots of ways to intervene to produce flavors or textures that you want, and to minimize those that you don't want. Many of the industrial wines that are seemingly quaffable and affordable employ many of these tactics. Because we like those flavors and textures, and because that translates into sales, not so surprisingly, many wineries deploy at least some of these procedures.
Natural wine advocates eschew those practices. While both organic and biodynamic wines have certification agencies with agreed upon criteria, natural wines remains undefined. The Louis/Dressner site "defines" natural wine as "a wine that reflects terroir, a varietal, a vintage and the individual who made the wine, and that natural wine would be a wine where no mechanical or chemical intervention was made to alter, modify or nullify the four factors just listed."  Denys Louis and Joe Dressner were among the pioneers appreciating wines for their typicity, or reflection of varietal and place. We defer to them. That having been said, expect vintage variation in natural wines.
There are some really interesting producers in California and Oregon whom we have not included in our natural wines category, though we have their wines– Birichino, Broc Cellars, Donkey and Goat, Forlorn Hope, Montebruno and Salinia, among others. Many of these smaller garagistas buy their grapes from particular vineyards, but many are not certified organic.  If they are not making wine from grapes from certified organic vineyards, we have not included them below as natural winemakers.
If we were to relax organic certification a requirement, then we would be able to include many more wines in our inventory as "natural." All of the wines we list are organic, and practice the following: indigenous varietals, hand-picked, wild yeast fermentation, no filtering, little to no sulfites added and a minimal use of new oak.
Argentina
Bousquet, Gaia, Red Blend, Tupungato: O
Cara Sucia, Mendoza: O
Zorzal, Gualtallary, Mendoza: O
Australia
D'Arenberg, Laughing Magpie, Dead Arm: O
Ricca Terra Vintners, Bronco Buster, Riverland: O (Fiano, Vermentino, Greco, Arinto)
Austria
Hillinger: O
Netzl: O
Nikolaihof: O, B
Ohlzelt, Gruner: O
Chile
Cacique Maravilla, Interior Yumbel: N
Laberinto, Colbun, Maule Valley: O
Czech Republic 
Porta Bohemica, Muller Thurgau, Bohemia: O
France
Aubrey, Champagne: O
Domaine des Aubuisierres (Fouquet), Vouvray: O
Chateau de Beaucastel, Chateauneuf: O, B
Francoise Bedel, Champagne: O,B
Francis Boulard:O,B
Clos Perdus, Corbieres: O, B
Domaine des Enfants, Rousillon: O, N
Fleury, Champagne: O,B
Foillard, Fleurie: O
Giacometti, Corsica: O
Damien Laureau, Savennieres: O
Guillot-Broux, Bourgogne, Macon: O
Domaine Les Grands Bois: O
Domaine Huet: O,B
Gaspard, Touraine: O, N
Domaine Lafage: O
Domaine de Montcy, Cherverny: O, B
Bernard Moreau, Bourgogne : O
Domaine Patience: From the Tank, White: O
Domaine Claude Riffault, Sancerre: O
Ruppert-Leroy, Champagne: O,B,N
Santamaria, Corsica: O
Domaine Raymond Usseglio: O, B
Vallot, Cotes-du-Rhone: O, B
Vilmart, Champagne: O
Germany 
Brand, Pfalz, Pet' Nat: O
Enderle & Moll, Muller Thurgau, Baden (orange): O
Messmer, Pinot Noir, Pfalz: O
Ziereisen, Blauer Spatburgunder and Grauer Burgunder, Baden: O
Italy
Cantine Barbera, Sicily: O
Cellario, Piedmont: O, N
Colombaio di Santa Chiara, Tuscany: O
COS: O, B
Crotin, Piedmont: O
Cuturi, Puglia: O
De Conciliis, Campania: O
Fattoria Fibbiano: O
Flavia, Etna: O
Furlani, Trentino: O
La Staffa, Marche: O
Luigi Giordano, Barbaresco: O
Massimago: O
Monteraponi, Chianti Classico: O
Montesecondo, Chianti: O
Angelo Negro, Roero: O
Castel Noarna, Dolomiti: O
Occhipinti: O, N
Paterna, Chianti Arentini: O
Reva, Monforte d'Alba: O
Roccafiore, Umbria: O
Sangervasio, Chianti: O
Podere il Saliceto, Lambrusco: O
Selvapiana, Chianti Rufina: O
Sincette, Garda: O, B
Castello di Tassarolo, Piedmont: O, B
Terre Nere: O
Terre Stregate, Sannio: O
Tiberio, Montepulciano: O
New Zealand
Momo, Marlborough: O,B– Sauvignon Blanc only
Portugal
Achados e Perdidos, Douro (Codega do Larinho): O
Slovenia
Spain
Arcan, Rias Baixas: O
Joan d'Anguera: O, B
Bermajos, Canary Islands: O
Bolet, Cava: O
Bodega Cauzon, Andalucia: O
Crater, Canary Islands: O, B
Descendientes de J Palacios: O, B
Gramona, Cava: O, B
Alvaro Palacios, Priorat: O, B
Lopez de Heredia: O, N
Menade, Verdejo: O
Olivares, Jumilla: O
Pingus, Ribero del Duero: O, B
Psi, Ribero del Duero: O, B
Raventos i Blanc, Concha del Riu Anoia
Recaredo: O, B
United States
Bonny Doon, Central Coast, California: O, B, N
La Garagista, Vermont: O
Grgrich Hills, Napa: O
Maysara, McMinnville: O, B
Montinore: O
Porter Creek, Russian River Valley: O, B
Syncline" O,B, N
Tablas Creek, Paso Robles: O, B