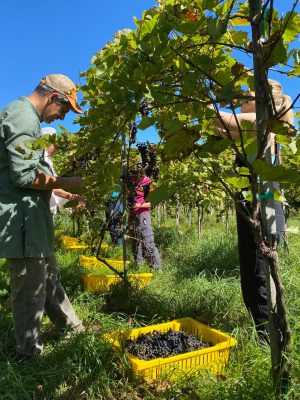 Harvest is underway throughout the northern hemisphere, including here in Vermont. Shabir Kamal, local vigneron who sells grapes to La Garagista in Barnard, checked the ripeness of his berries, declared them ready, and called the volunteer crew to pick. With just over 1/3 of an acre, 25+ volunteers picked 2400 pounds of Brianna and Marquette over two picture perfect days.
We've checked in with some of our other winemaking friends from the US and Italy who sent images from their current harvest, some of which are included below.
Tasting season 2021-2022 opens with our first– and likely only– in-person tasting. On October 2nd, we'll gather at Lilac Ridge Farm to head up to the vineyard Shabir planted on Round Mountain. Details on that below; open to those fully-vaccinated against COVID-19. We've filled out the rest of 2021 and most the of first part of the 2022 season (through early May) with virtual tastings. We are also working on a joint cooking class-tasting (also virtual) with one of our producers if we can swing that in 2022. After our tasting with Shabir, we follow up with virtual travel to Italy (Etna, Emilia-Romagna and Basilicata) and Austria (Thermenregion). Details of tastings through December 2021 are below.
As always, we have been tasting and have more recommendations.
We look forward to seeing you soon.
Be well, customer-friends.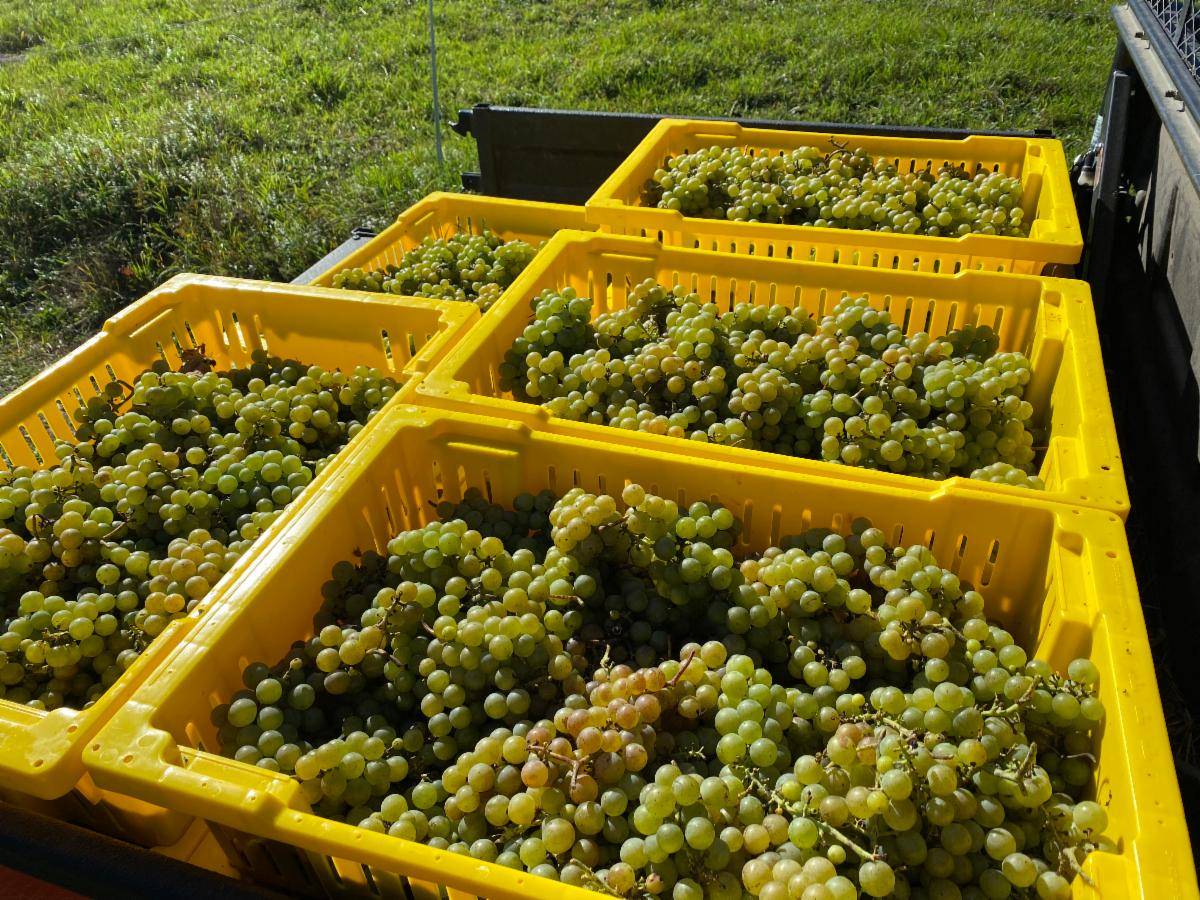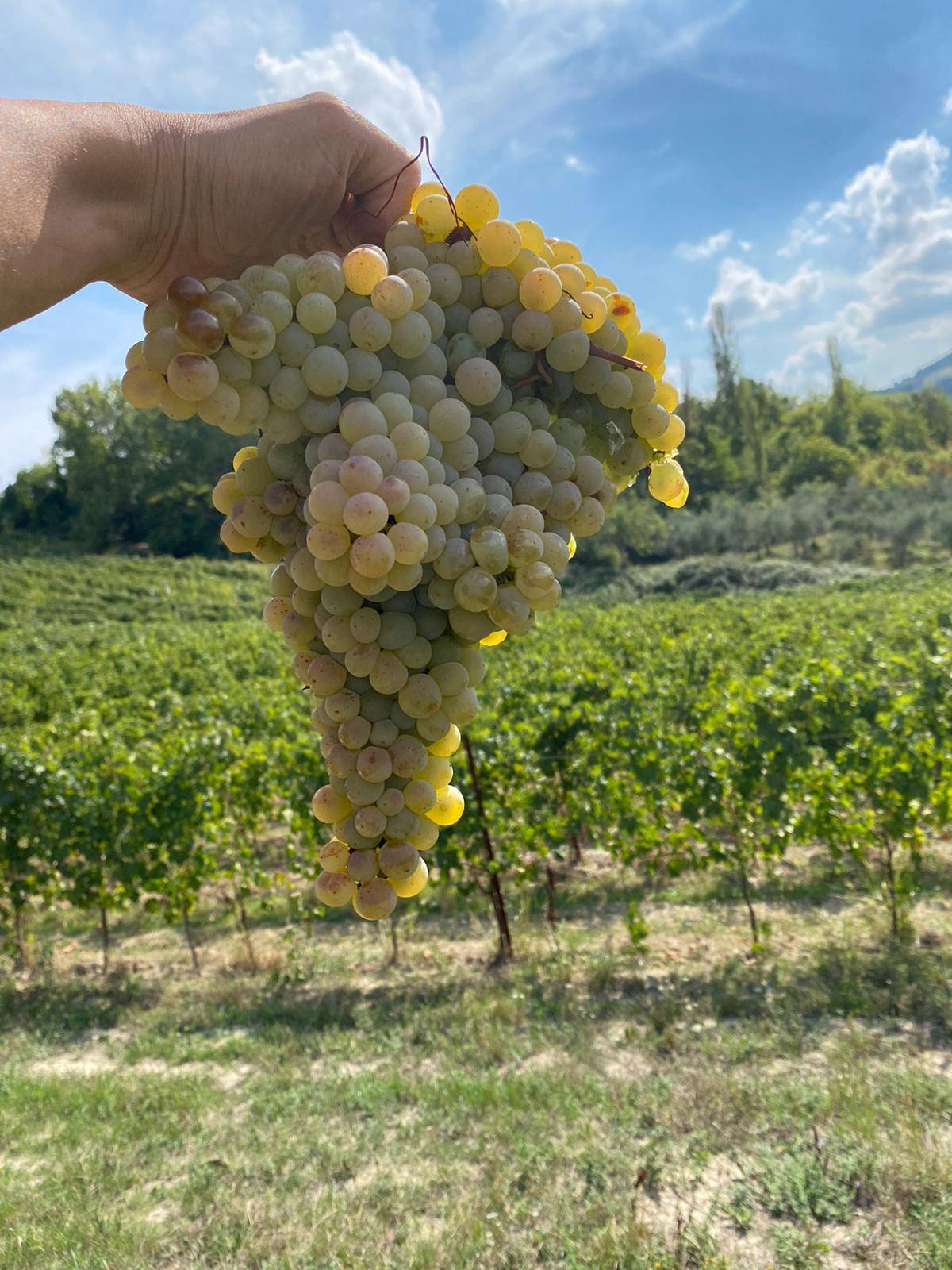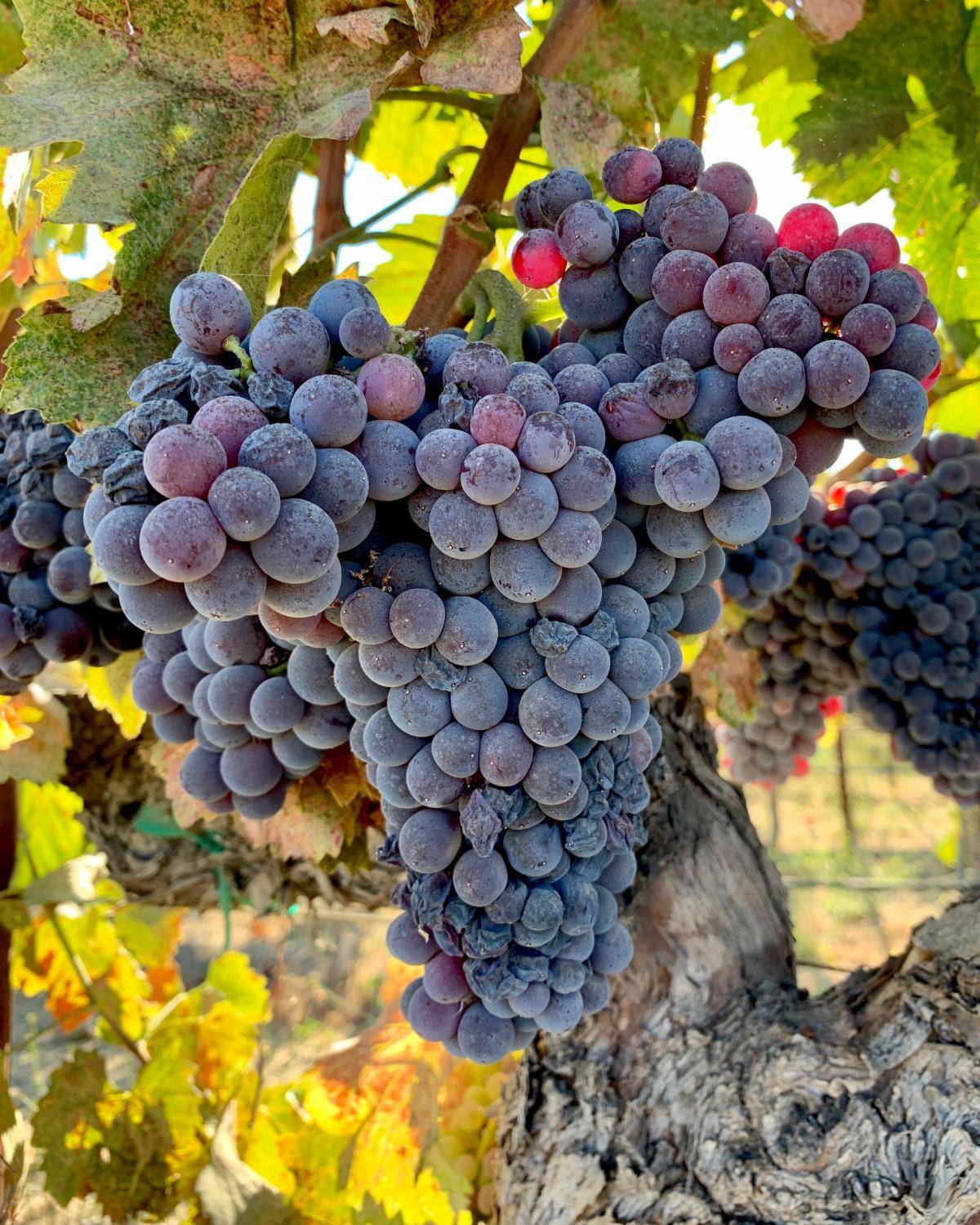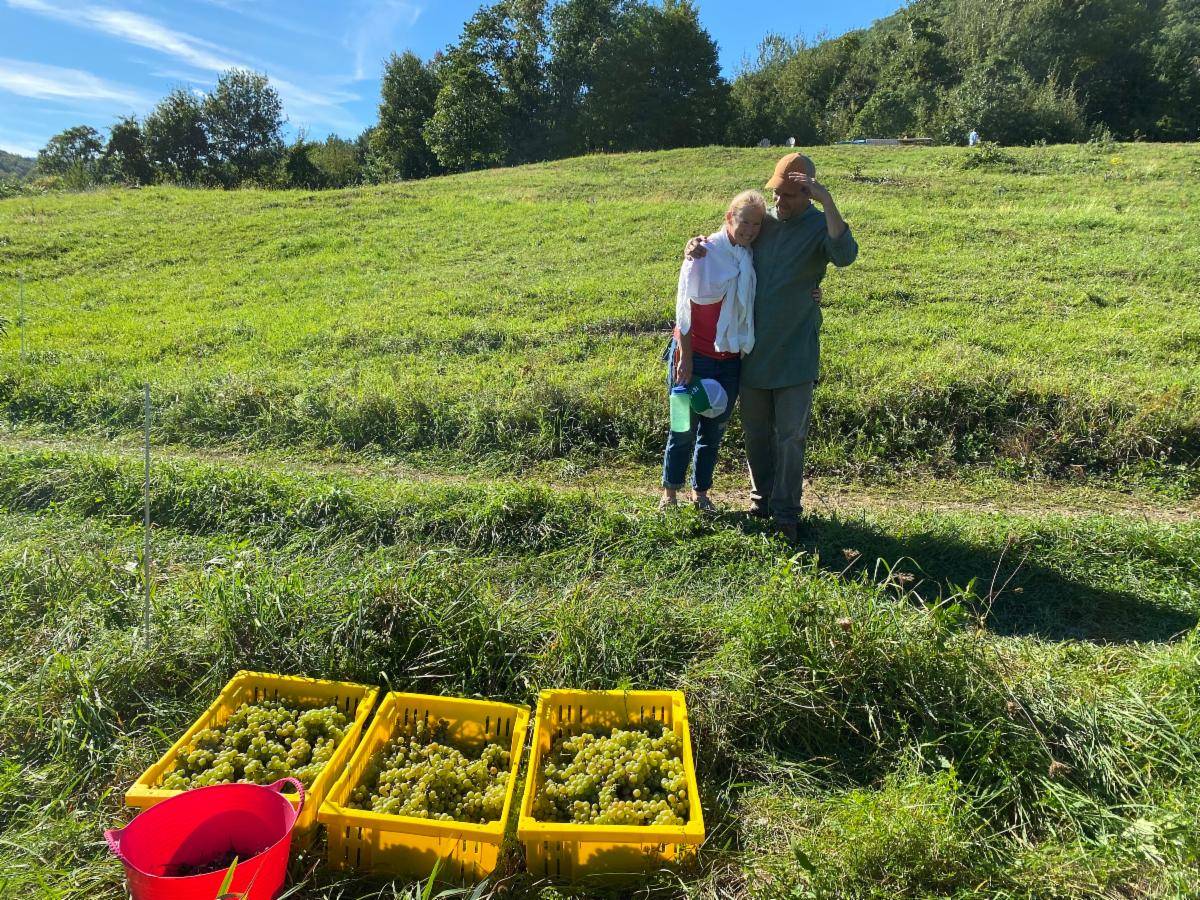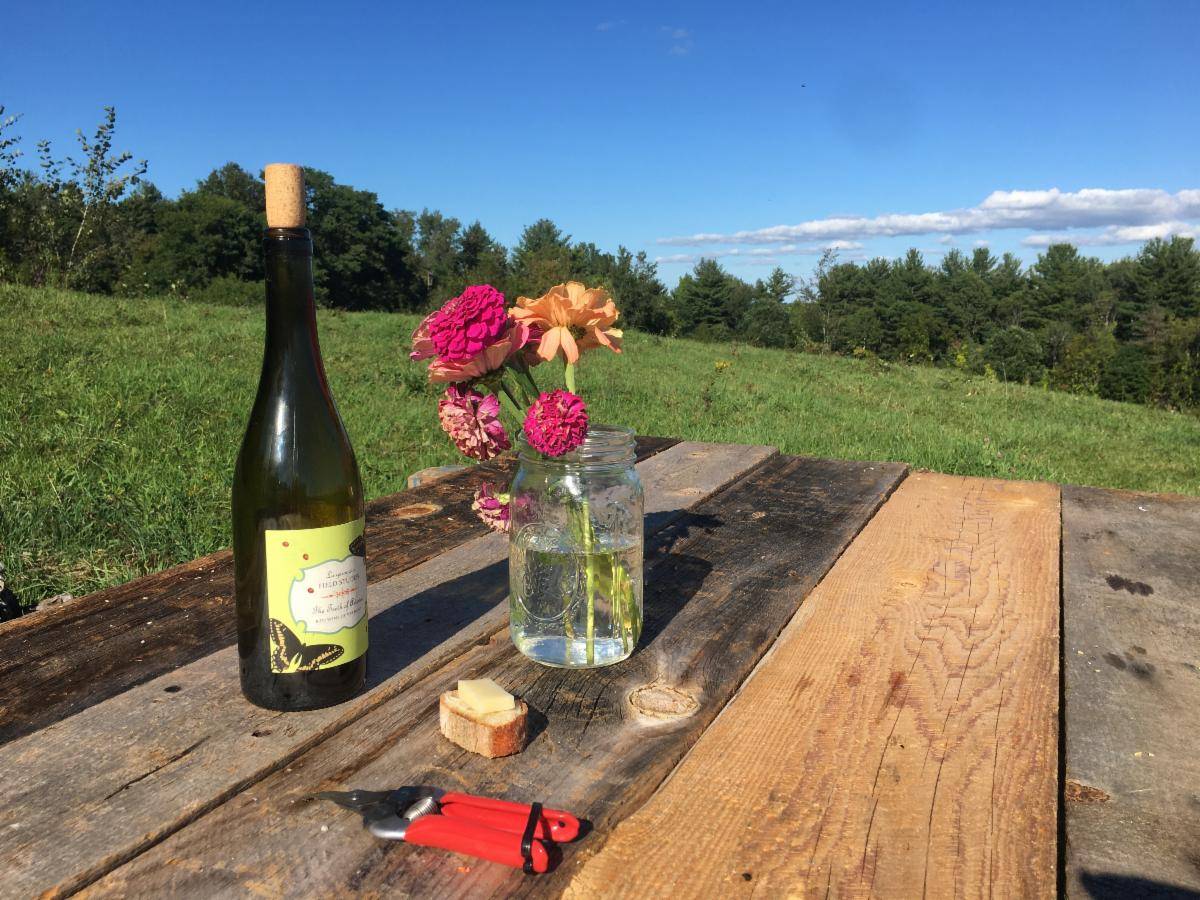 Thurber/Kamal Harvest 2021
Brianna ready to be weighed
Round Mountain Vineyard, Lilac Ridge
Photo by Stacy Hiler
Verdicchio cluster La Staffa, Marche
Prize-winning Verdicchio cluster
La Staffa, Marche Vendemmia 2021
Photo provided by Riccardo Baldi
Grenache Tablas Creek, Paso Robles
Nearly Ripe Grenache
Tablas Creek, Paso Robles
Photo by Jason Haas
Hanna Thurber and Shabir Kamal Harvest 2021
Hanna Thurber and Shabir Kamal
Harvest 2021 completed
Photo by Stacy Hiler
Harvest lunch Round Mountain, Lilac Ridge
Site of harvest lunch
Round Mountain, Lilac Ridge
Photo by Amanda Thurber