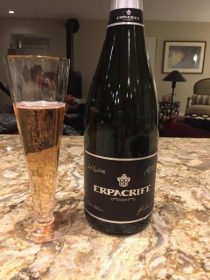 The holiday season has arrived. In anticipation, Windham Wines has been bringing in lots of new wines, including new sparkling wines. For your sampling pleasure, click to see a full list of our new wines.
We're offering an informal sparkling tasting — rescheduled for December 28th rather than the 14th, and have added a few new wine tastings to our tasting calendar.
For those of you wondering what to get your family member, partner, friend or boss who loves wine, we have just the thing– a subscription to a Windham Wines wine club. Every other month, beginning in February, members receive 3 wines with notes about the producer, the place, the wine and some recommended food pairings.
Over the next two weeks, we are assembling trios of sparkling wines that allow you to taste the wide range of flavors and textures within this category. For more on these package, stay tuned for our final email of 2018.
Happy Holidays to each of you. We look forward to seeing you in the weeks ahead so that we may convey that directly to you. Warm wishes for a joyous holiday season.