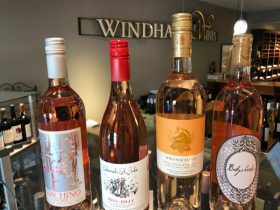 The wine clubs gained members over the year. We expect them to continue next year, so long as we maintain at least ten members for each club. These clubs provide a means for the wine curious to learn about new regions, new varieties and lesser-known producers.
We offer two different clubs– Vineyard, a reds-only option and Terroir, which might include anything from all white or all red to combinations with sparklings and rosés.
The clubs are released every other month, $60 per installment, which includes wine and notes. An example from the April club can be found here.
Call the shop to join your preferred option starting in December or February if you are giving one as a gift to a wine-loving and curious family member or friend. Be sure to include an email address when you join so that we can send you the notes.  802-246-6400.