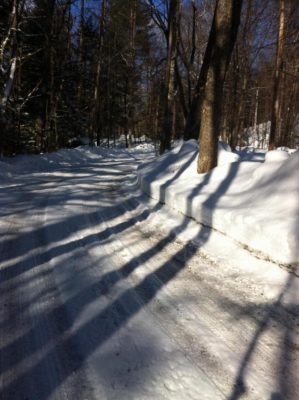 What a year 2020 was. I think we'll be talking about it with our kids and our grandchildren for years to come. I certainly hope that it remains one of the most unusual years of our lifetime. In an effort to avoid the media's perverse fixation on a single personality, I have become a devotée of podcasts. I was listening to a Ted Radio Hour on the life cycles of cities when a woman from Homs, Syria, related her experience of living inside her apartment, raising her two young children, as the city was decimated by war and bombings. Literally 60% of Homs was destroyed in the 3 years she spent inside her apartment. I am grateful that while we have been physically distanced, we have not been socially isolated, nor have we been confined inside– and it will not be three years! What a beautiful, and mostly safe, place Vermont has been as we continue to try to protect each other and stay well ourselves. One obvious benefit of our distancing, masks and sanitizing– fewer cases of the flu and fewer colds.
As we head into the dead of winter, our physical travels will be limited to the fields and woods of this beautiful state. Again this winter and spring, we can escape vicariously. Books transport us to settings anywhere on the globe and, if you are a fan of fantasy or science fiction, even beyond this planet and this dimension. Our kitchens give us the opportunity to recreate the flavors of our favorite food destinations and the Windham Wines virtual tastings have taken us on satisfying group travel adventures as we visit and taste with winemakers in Italy, France, Austria, Spain and the United States. We've actually traveled quite a bit in this past year, and we have many more trips planned as you'll discover in the our tasting calendar.
As usual, we have some new wines to bring to your attention as well. Despite the pandemic, a subset of the tasting team has continued its mission of tasting samples and identifying which ones to bring into the shop. It's been an innovative set of procedures involving the Coravin, Ball jars of sample wines and Zoom tasting together. The result is a new Windham Wines winter wines recommendations "25 Under $25." This should be available on our website by late Friday afternoon. We'll also keep the list in the shop. In the meantime, a subset is included here.
We are thinking of you, hoping that you stay well.
Santé, customer-friends.