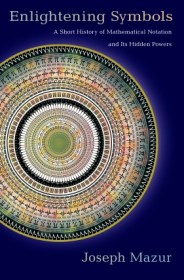 Reading-Pairing with Joe Mazur
May 31 @ 5:30 pm

 – 

7:00 pm
How are mathematical symbols related to wine?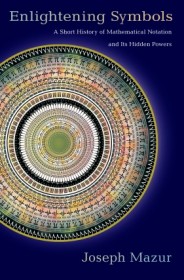 We have such interesting customers. Joe Mazur, Emeritus Professor of Mathematics at Marlboro College, was in to pick up wine for the reception at the launch of his new book, Enlightening Symbols: A Short History of Mathematical Notation and its Hidden Powers, last week at New York's Book Culture on the Upper West Side. I told him about our recent reading-pairing with Brian Staveley, author of The Emperor's Blades, and we hatched another quirky reading-pairing event.
On May 31st, Joe will demystify some of math's central symbols, e.g., numbers, =, √,  among others, shepherding us through their respective cultural and even personal histories as we learn how rhetoric was replaced by universally-accepted symbols. Joe is the author of several math-inspired but popularly-written books, including Euclid in the Rainforest: Discovering Universal Truth in Logic and Math and What's Luck Got To Do With It?, a book about gambling that brings in the emotions and psychology of feeling "lucky" against actual odds and expected outcomes.
Enlightened Symbols is available at Everyone's Books, downtown Brattleboro. Our reading-pairing is scheduled for Saturday, May 31st @5:30. Reservations are necessary since space is very limited. Please call 246-6400 to reserve.