White Wines
Palmento Costanzo
Mofete, Etna Bianco, 2021
organic: $20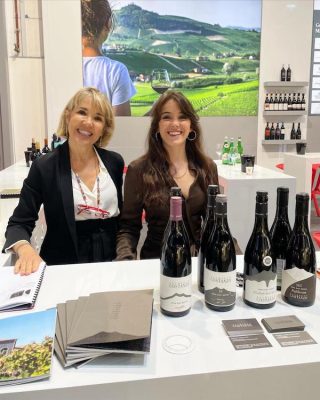 Owner-winemaker, Valeria Agosta, has been joined by her daughter, Serena, who recently graduated from the University of Montpelier with a degree in Viticulture and Enology. The future looks bright for Palmento Costanzo.
The new vintage, 2021, of the Mofete, Bianco, was recently tasted by the tasting team (4 of us) who uniformly loved the tension between sweetness of fruit and salty minerality. A blend of 70% Carricante and 30% Catarratto, Etna Biancos can sometimes be too austere, but not the 2021 Palmento Costanzo. Though just 12% alcohol, there is everything from floral, spice and mineral with surprisingly sweet golden raisin fruit. On the palate though, it is lime zest, watercress, and a beautiful mineral freshness that kept us returning to our glasses for more. This wine will make regular appearances on our deck this summer.
Barbara Öhlzelt
Gruner Veltliner, Leader
Kamptal, 2021, liter bottle: $16
Owner-winemaker, Barbara Ohlzelt, has been "living her dream of wine" since 2004. She farms 7 hectares from which she makes wines characterized as "quiet," "angular," "linear," and "focused."
Her Gruner, Leader, though in a full liter bottle with a crown cap (like a beer bottle) is nonetheless a serious wine that shows the angular, focused style. It is Gruner, but the weight and acidity always imply cool vintage– no tropical fruit, just cool, refreshing lime, maybe apple and a very fresh herbal note that just hints of dill or even cilantro. The palate is crisp, with a lingering minerality that is less white pepper (a classic Gruner note) and more limestone or salted celery.
Chalmers, Montevecchio Bianco
Heathcote, Victoria, 2021: $19
Ribolla Gialla (50%), Vermentino (32%), Pecorino (9%), Moscato Giallo (3%), Malvasia Istriana (3%), Falanghina (3%). Yes, those are all Italian varieties and this is indeed an Australian wines. Bruce and Jenni Chalmers started their winery in the 1970s. It is now run by their daughters, Kim and Tennille.
Since the early 2000s, the focus has been on Italian varieties, Viticulturist Kim Chalmers writes that "[w]e're making Australian wine, and we happen to be using Italian varieties…It's all about growing the right thing for our own back yard to make authentic Australian wine for the future."
They most definitely got it right with this co-fermented field-blend that Erin Larkin, reviewer for the Wine Advocate describes as "concentrated and slick with spiced pear, apples, a hint of lychee, crackers and brine. A lovely, crunchy, yet somewhat rich white wine." This is our third vintage of this wine, each a different blend, each persuading us that Italian varieties belong in Heathcote.
Red Wines
Onward
Nouveau Style Zinfandel
Mendocino, 2021: $20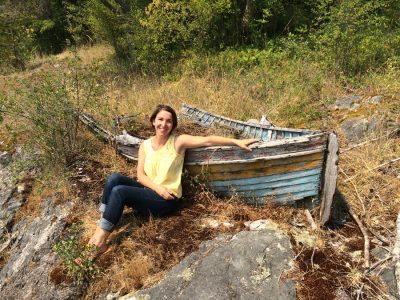 Faith Armstrong is remarkable. She owns no vineyards, leases cellar space in another winery to make her wines and makes a range of wines from superb (her Petillant Natural from Pinot Noir is my favorite Pet' Nat) to excellent everyday values like this Zinfandel.
This is not a full-bodied, jammy Zin, so if that is the style you prefer for Zinfandel, this wine is not for you. The new reality of massive fires whose smoke threatens especially late ripening varieties like Zinfandel led Faith to pick earlier so that grapes do not experience smoke-dense hang time. Picking early, however, means higher acid levels. Faith manages these by fermenting whole cluster so that fruit flavors are more expressive and the acidity is softened.
The result is a lively, lighter-weight wine with flavors of black cherry, cranberry and juicy orange fruit, peppercorns and a darker note of something that starts toward licorice then sweetens to a mellow miso. Faith drew on the collective wisdom of vignerons across time and place to produce a wine that is both interesting and deliciously quaffable. Bravo Faith!
Tiberio
Montepulciano d'Abruzzo
organic: $24
There is not enough space here to relate even a soupçon of the difference that Cristiana Tiberio has made both at Tiberio and in Abruzzo. Together with her brother, Antonio, they have paid careful attention to the particularities of their estate terroir, leading Eric Guido, of the Wine Advocate, to write that "year after year, tasting through this portfolio gives me hope for all of Abruzzo as it shows what's truly possible on a large scale if producers begin to look more at the earth beneath their feet and less at high production and winemaking wizardry."
About the Tiberio Montepulciano, . . . Guido wrote that the wine is "dreamy [. . . and] seduces with a classic bouquet of crushed rocks, violets, lavendar, hints of blood orange and nuanced strawberry fruits. . . . Elegant to the very end, the 2020 finishes lightly structured with concentration, yet also dazzling floral perfumes that linger impossibly long. This is simply stunning and a perfectly complete Montepulciano."
Fogliati
Nebbiolo Langhe, 2020: $30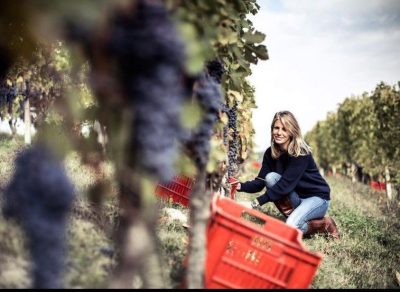 From the village of Castiglione Falletto in Barolo, the sister and brother team of Annalise and Guido Fogliati recently (2016) took over their family's vineyards. They converted to farming organically and resurrected the family label rather than selling their fruit to other producers.
The grapes are hand-harvested from 80+ year old vines, then undergo a long fermentation in stainless steel that occurs spontaneously, after which the wine is aged for a year in large barrels before being bottled unfined and unfiltered.
We enjoyed a broad range of appealing aromas, including cedar and resin, plum, licorice, a warm spice and something floral. On the palate, the tannins are noticeable; they are not rustic but integrated into the body and flavors of the wine. More pine and juniper, some bittersweet chocolate, a suggestion of tobacco and some floral perfume kept us returning to the glass to see what else was in store. A delicious and cerebral wine that captured our full attention.