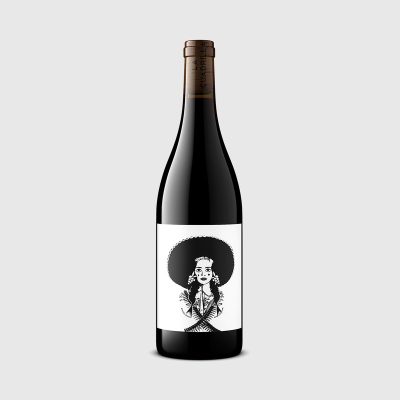 Stolpman
La Caudrilla
California
$20, organic
75% Syrah, 15% Grenache, 10% Sangiovese
We were introduced to the Stolpman wines late last summer and have become Stolpman groupies. The two that the team tried received uniform accolades of "yum."
Stolpman Vineyards is located on a limestone outcropping in the Ballard Canyon AVA of Santa Barbara County, a windy, cool-climate region that is the only syrah-focused AVA in the US. Stolpman wines are dry-farmed (no irrigation), clusters are hand-picked, fermentation is natural– no inoculation, sulfur or other addition.
We were smitten by the wines, then we were told the story of the La Caudrilla label. La Caudrilla are the full-time vineyard crew that vineyard managers, Ruben and Maria Solorzano, hired to manage the vineyards. Solorzano gave the team a block (a patch of vines) to manage on their own while learning the life cycle of the vines, and from which to make their own wine that they could keep. This is that wine, which is now bottled for sale. Profits from the sale of the wine are returned to the crew members, distributed proportionate to seniority.
Here is the wine description from Stolpman: 2021 Cuadrilla opens up with dark ripe plum highlighted with bright fresh red berries. Deep and supple with fine chalky tannins already married with a smooth, polished texture. An alluring otherness of wet stones, mint, and mocha prevail from the nose through the mouth captivating the senses beyond just the magnificently pleasurable profile.