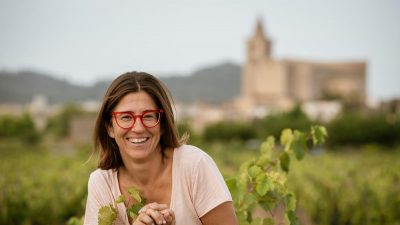 Our wine recommendations this month meet the following "earth-friendly" criteria
organic, biodynamic or regenerative organic– biodynamics and regenerative each start with organic farming but each goes well beyond what can (or mostly cannot) be applied to the vines. Biodynamics requires composting and cover crops to put nutrients back into the soil as well as bringing animals back to the farm to contribute diversity and natural fertilization (cows, chicken, sheep, pigs). Biodiversity rather than monoculture is essential to biodynamics. Regenerative Organic requires taking carbon out of the atmosphere, returning it to the soil (carbon capture), committing to humane treatment of animals and paying farmworkers a livable wage under safe conditions working conditions.
cover crops– used to return nutrients to the soils naturally
something done to reduce the carbon footprint, which could be any of the following, among other practices:
no till: plowing releases carbon into the atmosphere.
solar power at the winery
using lighter weight bottles to reduce the fuel used in shipping or trucking
We've pulled several wines at the shop that we think fit the bill, many of which are described below.
White
, Sincronia Blanc, Mallorca, 2020: biodynamic, $20
Bàrbara, pictured, is delightful. We had a fantastic virtual tasting with her which was all the more satisfying because we loved the wines. Bàrbara farms 20 hectares biodynamically, and that includes the vegetable and herb community garden that she has started to serve local schools.
The Sincronia Blanc, a blend of Chardonnay, Prensal Blanc and Giró, was the favorite of our customer-friends who tasted with us. It has aromas and flavors of apricot, yellow plum, herbal-savory notes and, as the group concluded, tastes of sunshine and summer.
Terre Stregate, Svelato, Falanghina del Sannio, 2020: organic, $16
This is one of those treasures on our shelves, a multiple winner of Tre Bicchieri from the Slow Food consortium, organic and only $16. Ssssh! The Iacobucci family farms both grapes and olives. Terre Stregate translates roughly to "enchanted land." We certainly admit to being bewitched by this Falanghina, one of the traditional, indigenous white grapes of Campania.
The Svelato is a lively, crisp white that starts out with ripe melon and pear fruit until you realize that there is a lot more going on– there is a whiff of something floral, but before it can become too sweet, an herbal note adds a savory element. The finish is long, carried by a cleansing minerality, Like we said, sssh! Let's keep knowledge of this wine to our little Windham Wines cognoscenti.
Brkic, Zilavka, Bosnia-Herzegovina, 2019: $20, biodynamic
85% Zilavka, 15% Bena and Krkosija
This wine comes from a 3 hectare vineyard in Citluk, just south of Mostar, a place we recognize as a site of extreme violence during the conflict of the 1990s. Started by Pasko Brkic in the 1970s, the winery has been steered since his passing by his son, Josip, who converted first to organic then to biodynamic farming. Per Josip, " If you want to get a supreme quality wine that will express the effort you put in, then you have to dedicate yourselves completely to it. You do that with your heart, or you do not do it. There is no compromise."
While the grapes are not in our usual wheelhouse, there is a very Mediterranean character to the wine. Bright lemon and lime on the nose with a pretty herbal note. Pear and limd curd on the palate are enhanced by some Mediterranean herbs– thyme and sage were mentioned by tasters.
Tiberio, Pecorino, Montepulciano d'Abruzzo, 2019: organic, $24
Owner (along with her brother, who tends the vines)-winemaker, Cristiana Tiberio is another producer who is engaged whole-heartedly in her wines. While not certified, Tiberio is organic and they incorporate many biodynamic practices which is not surprising given that Cristiana apprenticed with biodynamic giants Nicolas Joly in the Loire and Jacques Selosse in Champagne.
Eric Guido, of Vinous, wrote that "Tiberio is like a beacon," making intense, yet fresh wines in a region "still enamored with the overuse of oak." After a 40% loss of fruit in the difficult and oven-like vintage of 2019, he rated the Pecorino highly with the following review: "The 2019 Pecorino is a more elegant and savory expression of the variety, wafting up notes of green melon, geranium, hints of citrus and spring flowers. It's silky upon entry, contrasted by bright acidity and tart orchard fruits, yet also with a cooling hint of fresh mint. . . . Enjoy the 2019 today for its pretty personality or through short-term cellaring. I must admit to finding its fragile personality quite appealing, and it's such a contrast to most of the Pecorino coming out of the region today."
Red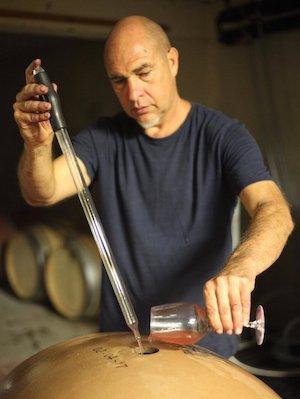 Clos Perdus, Project 108, Vin de France, 2018: $20, biodynamic
I love to talk with Paul Old, pictured, the owner and vigneron at Clos Perdus. He is a quiet force who talks about "entering into a conversation with the vines." Paul started Clos Perdus 20 years ago with 1.5 hectares of old vine Carignan. He believes in the wisdom of old vines. They know how to survive where they are.
Paul now has 20 hectares of vines scattered throughout Corbières and some in Rousillon, all in small plots that were often abandoned until he started showing them some love. That love has been reciprocated with wines of character, like this one. A blend of Carignan (100 year old vines) and Mourvedre (40 year old vines), it is a natural wine, with nothing added or taken away.
Paul does not till; he values the mycorrhizal fungi that grow around the plants roots, releasing enzymes that facilitate dissolving nutrients like nitrogen, phosphorous and iron to make it easier for the plants to absorb.
Vina Zorzal, Graciano, Navarra, 2018: $16, organic
We've championed the Garnacha for years and we've carried the Graciano, but our recent virtual tasting with Xabi Sanz, one of the three brothers who has moved this winery onto center stage in Spain, reinforced our sense that Vina Zorzal is a well-guarded secret.
Graciano is a variety indigenous to Rioja and Navarra. It is medium-bodied, with tart berry fruit (blackberries, black currants) with an resiny-bittersweet chocolate finish. Old World Pinot Noir lovers should enjoy this high-value wine.
Kivelstadt Cellars, Father's Watch, Rhone Blend, Mendocino, 2018: organic, $18
36% Syrah, 34% Grenache, 30% Carignan
The grapes for this blend come from the Venturi vineyard in Ukiah. First planted in the 1940s, the vines are tended organically and dry-farmed, their deep roots able to tap into a receding water table.
We enjoyed the dark berry fruit that showed a baked, softer quality, which was supplemented by a darker earthier element of molasses and licorice. Aged for 22 months in neutral oak helps account for the wine's smoothness.
Chateau Pesquié, Cuvee Terrasses, Ventoux, 2019: $16, biodynamic
60% Grenache, 40% Syrah
Like Zorzal above, Pesquié has been a consistent over-achiever in the price-to-quality ratio. Like so many of these producers who live on the property where vines are grown, they farm organically (certified). They are persuaded in the freshness of wines produced biodynamically and have begun that conversion.
Mt. Ventoux asserts its influence by sending cool air down the mountain at night, creating a comparatively cool climate by southern Rhone standards. It is a climate friendlier to Syrah than the contiguous but Cote du Rhone AOC. Fresh raspberry and black cherry fruit flavors finish with pepper and minerality.
Chateau de Bouillerot, "Essentia," Bordeaux, 2018: $22, organic
70% Merlot, 30% Cabernet Franc
From another of those small (9 hectare), family-run estates that we love, this one in the l'Entre-Deux-Mers (between the Garonne to the south and the Dordogne north). A lovely and lively Bordeaux, with plenty of ripe fruit– we got pomegranate and fig– and that compelling graphite-pencil lead addition on the palate.