White, Pink and Bubbly Recommendations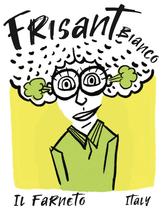 Il Farneto, Frisant Bianco, Emilia-Romagna: $20, Biodynamic
A blend of Spergola and Sauvignon Blanc, we got sweet cream, orange, hazelnut and just a whiff of mint on this petillant natural that delighted the tasting team. Azienda Agricola Il Farneto is an 8 hectare property in western Emilia-Romagna, farmed biodynamically. Hand-harvested, natural yeast fermentation, minimal sulfur, clean, fresh, delicious!
Forge Cellars, "Classique," Dry Riesling, Finger Lakes, 2019: $18
This was a hard choice. Forge makes 14 single vineyard Rieslings, each of which is quite different from the others. We carry two of those, plus this blend of the different sites that is meant to convey the uniqueness of the vintage and the "shared disposition" of the wines.
We tasted several of the 2020 "lieux-dits" with Rick Rainey who, along with Louis Barruol (of Saint Cosme in Gigondas), is a principal of Forge Cellars. Rick described vintage 2020 as the "vintage of the sun." You can taste the ripe fruit in each of those single vineyards. Vintage 2019 was cooler, giving those secondary and tertiary layers more expression. Terms we threw around included mineral, floral, citrus– grapefruit and lime–eucalyptus, some tannin, racy, exceptional length.
Cottanera, Rosato, Etna, 2020: $17
100% Nerello Mascalese
Our customer-friends are wine savvy; you know that rosé is a year-round wine. We carry only a few in the winter, those with enough weight to be at the table with our heartier meals. We are grateful that there is still some of this rosé, one that we have enjoyed more in the past few months than when it arrived.
There is good fruit, cranberry-pink grapefruit fruit, but what makes the wine so compelling now is a lovely savory quality that seems to have developed in the past couple of months. As is typical of Nerello Mascalese, there is an accent of salinity that makes the mouth water.
Red Wine Recommendations
Chateau l'Escart, Bergey, Bordeaux, 2019: $14, Biodynamic
L'Escart's entry-level wine, Bergey, is a blend of 60% Cabernet Sauvignon, 40% Merlot that ferments naturally and, after blending, rests for 6+ months in neutral French oak before being bottled without fining or filtration (which Gerard Laurent, owner, describes as taking nature out of the wine).
Our experience with small, family-owned and operated wineries is that they take stewardship seriously. The express goal of the Laurent family is to "[p]roduce wines of exceptional quality whilst respecting the land which is on loan to us from our children. We are convinced that the quality of the wines that are born of this land is a direct result of the love we have for it and the respect we pay it."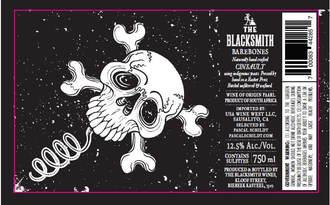 Blacksmith, Barebones, Cinsault, Paarl, 2019: $19
Tremayne Smith sleuths old vines that have survived multiple vintages so that he can do as little as possible in his pursuit to make natural wines that allow the parcels to speak. In the cellar, indigenous yeasts guide fermentation.
Barebones has surprised and delighted several of our customer-friends. Red berry fruit, a pretty savory note and a slight floral perfume are presented in this fresh and satisfying wine.
Versio, Dolcetto, Dogliani, 2020: $20
Dolcetto and Barbera are the quotidian red wines of Piedmont, but that does not mean that they must be rustic or simple. Francesco Versio has knocked this one out of the park. The primary aromas are all fruit (dark cherry, plum and kirsch), then they collaborate with some smoky peat and ash along with something moving toward floral.
There is richness but also elegance and lightness to this wine. I would say that this is a wine to hold in your glass for a bit, but who can do that when it tastes so good?