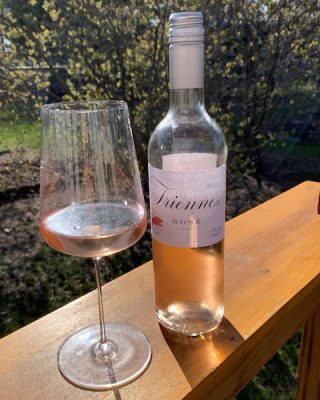 Windham Wines is pleased to present our much lauded 20 under $20 wine list for Summer 2021.  There are a lot of winners for this time of year and we hope our recommendations help you choose the best wines for your summer get-togethers and backyard dining.
White
Ohlzelt, Gruner Leader, Kamptal, 2020, 1L: $17
100% Gruner Veltliner
Only our second vintage of this producer, but she—Barbera Ohlzelt– has our attention. I've been describing this wine as "pure" since we started with the 2019. The wine is energetic, but with all that energy focused and clear. Every word that comes to mind to describe this says summer sipper: crisp, racy, refreshing, clean—and it's a liter.
Gratias, ¿Y Tú De Quién Eres? Blanco, La Mancha, 2020: $15, organic
Dona Blanc, Tardana, Macabeo, Albillo
Cultivating exclusively native varieties, the Gomez family work 10 hectares of untrellised (bush) vines, dry-farmed and untilled. Hand-picked, ambient yeast fermented, the wines are aged in various containers from concrete to large barrels, then bottled without fining or filtering.
There is a lot going on with this wine– floral, herbal, stone (apricot) and tropical (pineapple) fruit. We loved the balance between fruit intensity and salinity. Medium bodied, we thought prawns, salmon, Spanish tortilla or a curry with butternut squash would make nice pairings.
Ricca Terra, "Bronco Buster," Riverland (South Australia), 2019: $20, organic
77% Fiano, 10% Greco, 6% Arinto, 5% Vermentino
The Australians will try anything– a blend of grapes native to Southern Italy (Fiano and Greco), Portugal (Arinto), and the South of France, Corsica, and Italy from Piedmont to Tuscany, including Sardinia (Vermentino) — and sometimes, like with this wine, it really works! Fiano, which Ian d'Agata allows "may be Italy's greatest native white grape: only Verdicchio can lay a similar claim to that title," defines the blend, contributing a compelling range of aromas and flavors from key lime and honeydew melon to floral and a suggestion of Riesling's petrol. It has a long finish that we finally called cardamom. The texture is silky, almost waxy but then gets lifted by some nice acidity, likely the principal contributions of the Arinto and Vermentino.
Garciarevelo, "Casamara," Rueda, 2020: $12, organic
85% Verdejo, 15% Viura
Though located in the arid Castilla y Leon, Garciaravalo is a high-elevation (2400"-2950"), old-vine estate (vines 90-145 years) located within a pine forest between two rivers, i.e., a terrific micro-climate for producing fresh Verdejo. Where else can you get this kind of value?
We love Verdejo, especially in the summer when we are enjoying fresh herbs. There is some tropical fruit here—orange, lime curd—but also very pretty herbal green that brings to mind parsley or pea shoots, lemon balm and just a barely perceptible move toward spearmint. Finally, a fresh, clean, bright finish that integrates the fruit and herbal noters. This, and the Foral that follows, are high-value wines, so over-delivering. 
Regueiro, Foral de Melgaco, Alvarinho, Vino Verde, 2020: $15
100% Alvahrinho
Our love of Albarino (Alvarinho in Portugal) continues with the Foral de Melgaco from Requeiro. Just to clarify, there is no spritz to this wine. It is not a blend, but 100% Alvarinho. Vinho Verde refers to a place of origin and not, technically, a style. Those of you looking for that low-alcohol, slightly fizzy wine, this one is not for you.
There is real depth to the Foral. It weighs in at 13% alcohol. It is surprisingly creamy, with aromas and flavors of lime, lemongrass, even a little honey but balanced by a salty-sweet finish.  Mark Squires, who reviews Spanish wines for the Wine Advocate wrote, "[b]eautifully constructed again this year, this has a solid mid-palate, a fine finish and expressive fruit. It is actually rather delicious, with big fruit."
Castelnau,"Cuvée L'Etang," Picpoul de Pinet, 2020: $13
100% Picpoul de Pinet
Picpoul is a staple of summer whites, but that isn't sufficient for it to make the 20 Under $20 list. This wine made it because it really captured our attention when we tasted it. Picpoul is usually pleasant, refreshing—I would not refuse a glass—but it is never memorable, except insofar as it may invoke memories of having while on vacation in the South of France. We expected to like this wine when we tried it, but the competition is available for $2 less per bottle. We did not expect to make a change.
Well, we were wrong and we think you will see why if you know Picpoul and you give this wine a try. There is flavor here, not just citrus fruit, but orange and pear, that stony minerality and just beautiful acidity to lift and carry the finish. Bring on the seafood, or just enjoy a glass for refreshing burst of flavor. 
Waterkloof, Circle of Life, White, Stellenbosch, 2016: $20, biodynamic
67% Sauvignon Blanc, 29% Chenin Blanc, 4% Semillon
We sampled this wine during a virtual tasting with Paul Boutinot, Waterkloof's owner, and I am happy to report that I am not the only one who is smitten by it. Though technically Stellenbosch, which can be quite hot, Waterkloof is located just 2.5 miles from the Atlantic Ocean importantly keeping temperatures moderate (Paul has not recorded temperature above 31 degrees Celsius, or about 88 degrees Fahrenheit since he purchased the property in 1999) and providing serious winds that combat humidity on the grapes (that can lead to rot).
There is so much good we could say about what these environmental pioneers are doing. Those superb practices mean that we can really enjoy the wine: peach, pear and apricot fruit, with a creamy mouthfeel and a spicy finish. Our palates are all unique. Something about this wine really speaks to mine.
Troon, Vermentino, Applegate Valley, 2018: $17, biodynamic
100% Vermentino
Located in southern Oregon's Applegate Valley, Troon focuses not on Pinot Noir and Pinot Gris, but on Rhone varietals. Vermentino is their signature white. This iteration is meant to show the light and frisky personality of high-altitude, ripe but earlier-picked, Vermentino—Meyer Lemon and Key Lime fruit with a fresh herbal undertone and a lovely, almost steely finish.  Certified Demeter, Troon is progressing from biodynamic to regenerative agriculture
Tricon, Petite Chablis, 2019: $19
100% Chardonnay
We have tasted lots of Petit Chablis over the years and yet you would not have found one on the shelves at Windham Wines. They always fell far short of expressing any sense of place. At least for this vintage—this is our first year with this producer, so we have no experience from which to draw expectations for the future—we have a found a Petit Chablis about which we are excited.
Apple– but one of those heirloom sweet yet crisp varieties like Cox's Orange Pippin or Roxbury Russet– and pear fruit, with an elegant and refreshing minerality that is often absent in the Petit Chablis we tried.
Rosé
Ameztoi, Rubentis, Getariako Txakolina, 2020: $20
Blend of 50% Hondarrabi Zuri, 50% Hondarrabi Beltza
What could possibly be more satisfying than a low-alcohol, high acidity, slightly fizzy Txakolina on a hot summer evening? Well, the only thing to top that is a rosé Txakolina.
Fifth-generation Ignacio Ameztoi created Rubentis, the region's first rosé. His family retained their red Hondarrabi Beltza vines when nearly everyone else pulled them out to focus on their whites. It is a cool region; sometimes getting white grapes ripe is enough of a challenge. There are old vines (planted in 1918) that contribute to this blend co-fermented in stainless steel that gets is sparkle from closing the tank and capturing the carbon dioxide that produces the natural carbonation. 
Cuturi, Rosa dei Cuturi, Puglia, 2020: $16, organic
100% Negro Amaro
Every wine we've had made by Camilla Rossi-Chauvenet has been a pleasure. Camilla farms and makes wine from her family vineyard in the Veneto (Massimago) and from the Puglia property they purchased in 2008, Massaria Cuturi 1881.
The Rosa dei Cuturi shows dried cranberry and raspberry fruit, a bit of savory thyme and a lifting acidity to finish. This is a rosé that can accompany summer meals fresh off the grill, whether kebobs of vegetables or grilled fish or meats.
Fibbiano, Rosato, Toscana, 2019: $17, organic
100% Sangiovese
Over the past two vintages, we noticed that the Fibbiano, rosato is always better after considerable time in the bottle. This year we were able to invert a negative of the pandemic into a positive for us. Fibbiano was unable to bottle their 2019 rosé in the late spring of 2020 because they had no bottles (those plants were shut-down). We offered to take 2019 this year when the 2020 was sent.
Our 2019 rosato arrived at Windham Wines last week with good bottle age and we know stored well by Fibbiano. Cherry and strawberry fruit, sage and that crisp, bright acidity that lifts all of that into a savory beguiling finish that we'll call minerality. Apologies that this sold out quickly. Reinforcements are on the way, but are not expected until August.
Fontsainte, Gris de Gris, Corbieres, 2020: $16
90% Grenache Gris, 5% Carignan, 5% Mourvedre
Year-after-year, this wine makes the list. We started carrying it 12 vintages ago when we looked for an affordable alternative to Cotes de Provence rosés whose prices were climbing beyond what our customer-friends were willing to pay for a week-night bottle of wine. The Fontsainte Gris de Gris delivered then and continues to provide pleasure. 
Grenache Gris has some weight which helps give it that creamy entry. There is a fruit cocktail on the entry—strawberry, lime and melon—then a floral note but offset by the crisp, bright finish.  
Ste. Rosaline, Cotes de Provence, Cru Classé, 2020: $20
Grenache, Cinsault, Mourvedre, Tibouren, Rolle and maybe more, . . . We are always on the look-out for a Cotes de Provence rosé that isn't just a brand but delivers that combination of aromas and flavors—fruit, floral, herbal, mineral—and texture (fuller, almost lush, but fresh on the finish) that define the AOC. This year, it is the Roseline, Le Cloiture.
From fresh wild strawberry to plush melon fruit, add some floral lavender, a whiff of rosemary et voila!—we have a winner. 
Triennes,
Primarily Cinsault, blended with Grenache, Syrah and Merlot
The Triennes, rosé is another perennial Windham Wines customer-friends rosé favorite. It's impossible to talk about this wine without reviewing its pedigree. It is a joint project of Burgundy's two most-respected producers, Aubert de Villaine at Domaine Romanée Conti and Jacques Seysses at Domaine Dujac, who collaborate on this property in the Var region of Provence.
Aromas and flavors of redcurrant, blueberry and orange fruit, some pretty floral notes that are aromatic without being sweet and a refreshing finish that weaves fruit and floral beautifully.
Red
Boniperti, "Favolalunga," Colline Novaresi, 2016: $16
100% Vespolina
We have tapped the Favolalunga for our summer red list in the past. It was so good in 2016 that we bought it all and are we glad we did!
A beautiful, light red just in time for the dog days of summer. Nebbiolo is a parent of Vespolina, the grape of the Favolalunga. It shows that heritage with pretty floral notes, but could never be mistaken for a sweet wine given its undercurrent of juniper and eucalyptus.
Glatzer, Blaufrankisch, Carnuntum, 2018: $19
100% Blaufrankisch
We're happy to report that the Austrians are backing off the use of new oak on red wines. This entry-level Blaufrankisch aged in giant oak barrels, contributing oxygen rather than adding another flavor, lets you taste only the grape.
We found dark cherry, black pepper and molasses on the nose, with flavors ranging from cherry and blueberry fruit to violets and even something earthy heading to leather on the palate. It's a wonderful introduction to the variety.
Kivelstadt Cellars, KC Labs, Syrah, Mendocino, 2019: $17, organic
100% Syrah
KC Labs is part of Kivelstadt Cellars, a subset of wines they refer to as a "playground" for experimenting with grapes, styles, fermentation, aging. This fruit was picked early to keep alcohol low (it's only 12.35%) and maintain acidity. Fruit was accented by using whole clusters to ferment carbonically.
Winemaker Sam Barron describes his product as a classic ""Vin de Soif". Pop, drink and enjoy! Look for Blueberry with pepper spice notes. Palate is a little deeper than electric Kool-aid; Bright, purple, it captures the true color of Syrah skins. Light body with tiny tannin, punctuated by acid that pulls everything through."
Niepoort, Nat Cool, Bairrada, 2019, 1L: $19, organic
100% Baga
Lots to unpack here, starting with Baga is the grape and Bairrada is the region, the latter a coastal zone about 2/3 north from Lisbon to Porto. Julia Harding, MW, describes Baga as a "typically high-tannin and high-acid variety that requires great skill and experience from growers and winemakers alike, as well as co-operation from the weather." Those pieces come together in this wine. 
While Niepoort is primarily a Port house, principal owner Dirk Niepoort is keenly interested in non-fortified wines from native varieties that can produce interesting low-alcohol wines of freshness rather than extraction. Vines from which the Nat Cool is made are 40-100 years old. 2019 was a nearly perfect vintage—cool and dry—allowing the grapes to ripen slowly. 
We can't say it better than the Niepoort description for the Nat Cool:
The individuality of the Baga grape variety and the Bairrada region shine through clearly, with red fruits, some spice and a mineral undertone which reflects the lime-rich soils and the distinctly Atlantic climate. Fresh, truly enticing and full of precision, this is a wine which is light on its feet and easy to enjoy. It downright invites you to pour another glass!
Onward, Zin, 2020: $20, organic
100% Zinfandel
Faith Armstrong, owner-winemaker of Onward Wines, managed to create beauty from a "situation that was whole cluster," i.e. from the smoke-dominated 2020 vintage.
Committed to the growers with whom she has deep relationships, Faith "pivoted" by picking early so grapes did not experience smoke-dense hang time, but as a consequence have higher acid. She also fermented whole cluster so that fruit flavors were more expressive and acidity softened. Grapes were pressed mid-fermentation to limit skin contact (which is where the smoke concentrates) and fermentation was finished with just the juice, as with white wines.
The result, . . . not a whiff of smoke. This is a lively, lighter-weight wine with flavors of black cherry and strawberry fruit, peppercorns and a darker note of Beeman's or, for those not familiar with that historic gum, something that starts toward licorice then heads into clove. Faith drew on the collective wisdom of vignerons across time and place to produce a wine that is both interesting and deliciously quaffable.