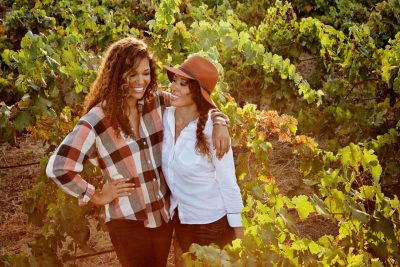 White Wines
McBride Sisters, Sauvignon Blanc, Marlborough, 2018: $16
The McBride Sisters wines pay tribute to both California, where Robin was raised, and New Zealand, where Andrea grew up. This bottle is a classic expression of New Zealand Sauvignon Blanc when it is ripe– purity of fruit (lime and peach) with a savory herbal note of lemongrass or even cilantro that makes us think that Thai stir-fry or ceviche would be a nice pairing.
Ricca Terra, "Bronco Busters," Riverland (South Australia), 2019: $20, organic
Fiano (77%), Greco (10%), Arinto (8%), Vermentino (5%)
The Australians will try anything– a blend of grapes native to Southern Italy (Fiano and Greco), Portugal (Arinto), and the South of France, Corsica, and Italy from Piedmont to Tuscany, including Sardinia (Vermentino) — and sometimes, like with this wine, it really works! Fiano, which Ian d'Agata allows "may be Italy's greatest native white grape: only Verdicchio can lay a similar claim to that title," defines the blend, contributing a compelling range of aromas and flavors from key lime and honeydew melon to floral and a suggestion of Riesling's petrol. It has a long finish that we finally called cardamom. The texture is silky, almost waxy but then gets lifted by some nice acidity, likely the principal contributions of the Arinto and Vermentino.
Red Wines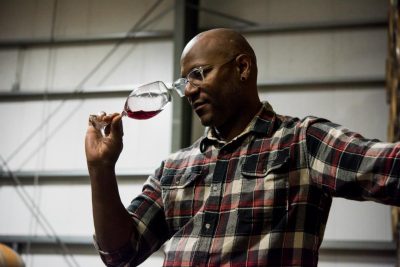 Mouton Noir, Horseshoes and Handgrenades, Pacific Northwest, NV (2018): $20
64% Syrah, 19% Merlot, 17% Cabernet Sauvignon
André Mack's H & H qualifies as a black sheep, combining varieties in new ways (Bordeaux varieties Merlot and Cabernet with a Rhone variety, Syrah) and fruit from two different states– Oregon (Syrah from the Rogue Valley) and Washington. Barrel aged for ten months, the outcome is a full-bodied winter red for which Mack instructs us to "think cherry pits and leather whips!"
De Conciliis, "Donnaluna," Aglianico, Paestum, 2017: $27, biodynamic
Along with Nebbiolo and Sangiovese, Aglianico is one of Italy's best three red wine grapes, though Ian d'Agata would go further and include it among the world's top dozen or so best wine grapes. A high concentration of tannins and acidity give it the potential for longevity.
From Vinous, May 2020, scored a 93: 
"The 2017 Donnaluna Aglianico presents a dark and spicy mix of crushed black fruits, infused with smoky minerals, hints of olive, and savory herbs. On the palate, silky textures flood the senses with a beautiful display of ripe blackberry, offset by hints of citrus, with saline-minerals and dark inner florals, as brisk acids maintain a wonderfully fresh expression. The finish is long and savory, . . . balanced to a tee, giving pleasure already but able to excel over the medium term in the cellar."