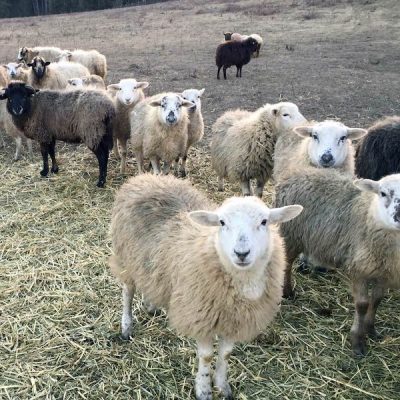 Thanksgiving is just around the corner — shop your holiday wines now with our hand-curated picks.
White Wine Recommendations
Moderately-Priced
Under $15
Achados e Perdidos, Codega do Larinho, Douro: $14, organic
A customer-favorite year round, using a grape often blended for a white port, Codega do Larinho. Citrus fruit gets softened by melon and stone fruit, then finishes clean with bright acidity. It has lots of flavor without being heavy, just the thing for the varied Thanksgiving meal.
Garciarevalo, Casamaro, Rueda: $12, organic
85% Verdejo, 15% Viura, including juice from old vines– 100-145 year old pre-phylloxera Verdejo– and organically-farmed for $12??? Well, let's enjoy it while it lasts. Quince and Meyer Lemon along with some pretty green freshness. This wine can spend the day with you.
Mid-Range
$15-$25
Tablas Creek, Patelin Blanc, Paso Robles: $20, Biodynamic, Regenerative Organic Certified
So much to write about this producer, but suffice to say that everything they do is done with mindfulness. Their wines are never narcissistic, they are never about just them, but always about place, growing practices, and the people from producer to consumer.
The Patelin, Blanc is a Grenache Blanc driven blend with this tasting note from the winemaker: "In the mouth, it's lush but vibrant with mandarin orange, nectarine, white flowers, and a saline mid-palate. The long, zesty finish shows citrus pith and sea spray minerality, with a lingering orange blossom note."
Ezio Poggio, "Caespes," Timorasso, Colli Tortonesi "Terre di Libarna": $25, organic
There is no better endorsement than the behavior of our customer-friends who, after enjoying this wine at a virtual tasting, uniformly wanted more, many allowing that it would join them for Thanksgiving.
Poggio's Timorasso comes from a high altitude, south-facing vineyard that gives the berries ample sun to ripen but the altitude precludes heat spikes. The result is a wine with good fruit and superb acidity. The calcium rich soils contribute abundant minerality. The wine offers immediate appeal, accompanied by evolution, a beautiful texture and a long yet inclusive finish that promises to complement rather than overwhelm.
Tegernseerhof, Bergdistel, Gruner Veltliner, Smaragd, Wachau: $25
This wine is no stranger to many of you. Stephan Reinhardt, reviewer for Wine Advocate, writes that "the intensely straw-yellow colored 2017 Ried Superin Grüner Veltliner Federspiel is ripe and elegant on the intense but fine nose. Bottled in June 2018, this Federspiel is very elegant and fresh on the palate, where just one gram of residual sugar gives a clear and stimulating character."
Normally $3 more per bottle, Artisanal Cellars came down in price this week and next so that we could easily fit this in our "mid-range" suggestions. Now is the time to pick up a few bottles.
Special Wine
(More than we usually spend!)
Hope Well, "Twain," Eola-Amity: $45, organic, Regenerative Agriculture
Hope Well is the name of the wine produced by farmer-naturalist Mimi Casteel, daughter of Ted Casteel and Pat Dudley, one of the co-founding couples of Bethel Heights Winery. Mimi is a farmer who raises sheep, pigs and chickens, grows apples and vegetables, and is deeply committed to restoring the planet's health through regenerative agriculture. Here is a link to a Tractor Time interview in which Mimi shares her passion for wine and for farming for the earth.
Twain is a 50/50 blend of Riesling and Chardonnay that I found compelling. It was my first sample of Hope Well, a winery that with only a few vintages has nonetheless captured the attention of the wine curious . My notes– "surprisingly less aromatic than expected for 50% Riesling, more tahini, curry leaves, persimmon and grapefruit pith than peach, pear and floral. On the palate, quince paste, Juicy Fruit gum and spice." I want to see what happens with this wine over time, so my second tasting will be next Thursday, Thanksgiving, and enjoying it lets me support someone who is actively working toward a healthier planet.
Some of the Hope Well sheep are pictured at the top of the white wine recommendations.
Red Wine Recommendations
Moderately-Priced
Under $15
Zorzal, Terroir Unico, Pinot Noir, Gualtallary, Mendoza: $14
We've said it before, and it likely won't be the last time: this is the best Pinot Noir anywhere near this price that we have tasted. We've championed this wine for several years, always with the same assessment and yet the wine has varied radically year to year.
Here is what Juan Michelini, Zorzal's winemaker, wrote about the flavors of the 2018: "[b]right red fruits, predominantly raspberry, jump out of the glass with gamey notes, cola, dried leaves, and forest floor." Luiz Gutierrez, of the Wine Advocate, gave the wine a 92, observing that "[t]he floral and perfumed 2018 Terroir Único Pinot Noir is a great expression of the grape with intense flavors, great clarity and precision and a clean, long and tasty finish. " Ditto.
Mid-Range
$15-$25
Tablas Creek, Patelin Rouge, Paso Robles: $20, Biodynamic, Regenerative Organic Certified
Windham Wines is 100% behind this amazing winery. You can read about their recent new certification at the link above– soil health:√; animal welfare: √; social fairness: √; high quality, delicious wine: √++.
Here is a tasting note from the winery. A dark, spicy Syrah-driven nose reminiscent of Cornas: teriyaki, black olive, eucalyptus and black plum. On the palate, meaty and juicy, with flavors of soy marinade, black raspberry, wood smoke and white pepper. The long, gently tannic finish lingers with black fruit and spice. Delicious now, but with the substance and balance to age for up to a decade.
Troon, Zinfandel, Applegate, Oregon: $20, Biodynamic
Tons of fruit, but not in the least jammy, this is a zinfandel that is happy to be at the table with the kind of fare we enjoy at Thanksgiving. Troon Zinfandel is a purer expression of fruit, reminding us how Zinfandel became so popular. Charming, easy to enjoy and lively.
The image at the top was taken from Troon in September, during the Almeda fire by our friend, Nate Winters, Troon's Director of Marketing and biodynamics savant.
Sincette, Groppello, Garda Classico: $22, Biodynamic
Wines from our Biodynamic Virtual Tasting series are well-represented among our recommendations this year. The entire team at Le Sincette– co-owners and winemaker, brothers-in-law, a son. This is a family-owned and family-run winery that cares about the future. Nurturing the soils brings us wine with energy, a welcome attribute for a Thanksgiving meal. Medium-bodied with fruit ranging from raspberry to apricot, accompanied by a nice peppery finish.
Clos Perdus, Prioundo, Corbieres: $24, Biodynamic
Paul Old, winemaker, won us over with his poetic descriptions of the relationships among grapes, terroir, winemaker and tasters. His various lots are all 80-120 year old vines which he prefer because they have learned how to adapt to their environs. His 2014 Prioundo is a blend of Grenache and Cinsault that knits together to produce a wine that is elegant and transparent. We have the final bottles of this beautiful 2014 left in the country.
The image at the very top of this email was taken by Paul at his vineyard in Corbieres, just after he applied treatment 500, which is done in the evenings.
Special Wine
Sky's the limit (not really)
Luigi Giordano, Montestefano, Barbaresco, 2015: $57 organic
With the 2016 heralded as an exceptional vintage, the 2015s have been eclipsed. This can often provide a window of opportunity to enjoy a well-made wine from a very good vintage like 2015. We think that the Luigi Giordano, Montestefano, fits that description.
Montestefano is a steep, south-facing vineyard with a high concentration of calcium carbonate in the soils, contributing a density to its wines while retaining the elegance associated more with Barbaresco than Barolo.
And Luigi Giordano, . . . still alive, still farming (at 88), but the winery is now run by his two daughters and a grandson, the last will be with us for a virtual tasting on December 12th. The Montestafano is one of the wines we will taste together.