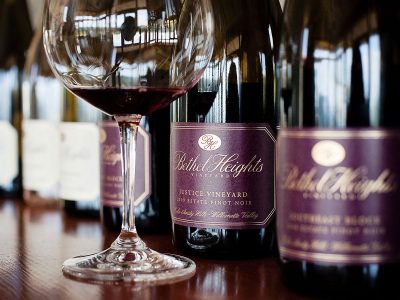 As the temperatures drop and fall officially arrives, here are some wine picks for early fall.  Enjoy!
White and Sparkling Recommendations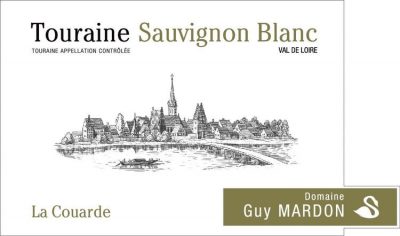 Guy Mardon, "La Courade," Sauvignon Blanc, Touraine, 2018: $17
The Mardon, Touraine, reminds me how much I used to enjoy a Loire Sauvignon Blanc. It shows the classic green of fresh herbs– parsley or sorrel– and a soft citrus fruit (lime curd, tangerine?) finishing with a clean, bright minerality.
Cerro la Barca, Vegas Altas, Ancestral, Extramadura, 2018: $17, biodynamic
Made with two of Cava's allowable grapes– 40% Xarel-lo and 40% Macabeo, both white varieties– then 20% Cabernet Sauvignon which gives it its color. Method Ancestral, which from a textural perspective means that it is lower pressure, a gentler bubble. Flavors are fresh berry fruit– raspberry, black raspberry and black currant, then a very appetizing minerality on the finish. Indigenous yeasts, disgorged but not filitered, no added SO2; a terrific natural wine.
Red Wine Recommendations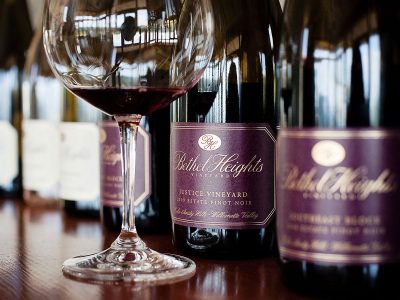 Roccafiore, "Melograno," Rosso, Umbria, 2018: $20, organic
We've recommended this wine before, but that really shouldn't keep it from being nominated again for best Sangiovese when it tastes this good. Tart wild berry fruit with juicy pomegranate then ripens into cherry accompanied by savory herbs and a beautiful minerality. There is a beguiling purity to this wine.
Bethel Heights, "Estate," Pinot Noir, Eola-Amity, 2017: $36, organic
We tasted the Estate Pinot Noir during our July tasting with Bethel Heights. Winemaker Ben Casteel sees this as their flagship wine, a transparent expression of their terroir. We fell in love with the 2017– damp earth, dark cherry and fig fruit, smoky peat and spice. The wine is smooth on entry, then bright on the finish, showing balance and elegance that make it a delight now but promise even more over the next 5-10 years.