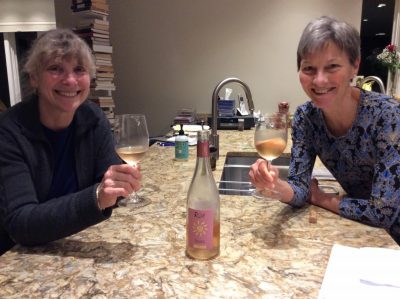 Fibbiano, Rosato
Toscana, 2018
$17, down from $20
Fibbiano gives us an organic Sangiovese that is our favorite rosé in stock. It has so much more identity today than when it arrived a year ago, and now is $3 less. Vibrant, clean, beautiful fruit and mineral.
La Staffa,
Verdicchio dei Castelli di Jesi
Classico Superiore, 2018
$14, usually $16
Another refreshing, high-energy white should summer ever arrive. Organically grown, converting to biodynamic, La Staffa's young winemaker and owner, Riccardo Baldi, is not yet 30 and is turning heads with his deft touch with Verdicchio. The perfect wine for seafood– you can still find Verdicchios in fish-shaped bottles– Riccardo's Classico shows lime and quince fruit, with a nutty (almonds) finish that gets lengthened by a jolt of crisp acidity.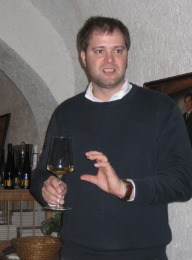 Weingut Tegernseerhof
T-26, Gruner Veltliner
Wachau, 2018
$15, usually $18
Martin Mittelbach's Gruner Veltliners from Wachau, Austria's gold coast for Gruner and Riesling, are a value at their regular price. Let's just keep this price to ourselves, shall we? Always characterized by a tension between fruit and acidity, we prefer these wines a year after they arrive, which is now.
Vertriccie
Ile de Beauté, 2019
$14, down from $16
A blend of Niellucciu, Sciaccarellu, Grenache and Merlot from Corsica. This is a hot vintage and therefore ripe fruit, producing a wine that has rich citrus– more orange and red grapefruit than lemon or lime, raspberry and melon, with a creamy entry and some serious heft on the palate, yet still finishing bright.

Weingut Hillinger
Pinot Noir, "Eveline"
Burgenland, 2017
$17, usually $20
Our first Pinot Noir from Austria 8 years ago, and still a customer favorite. Ripe, organically-farmed fruit, hand-picked, destemed, aged 50% in stainless, the other 50% used barriques and larger (old) barrels. The Burgenland is Austria's red wine region. Pinot gets ripe here, providing plenty of fruit (strawberry and cherry) yet retaining those pretty earthy flavors.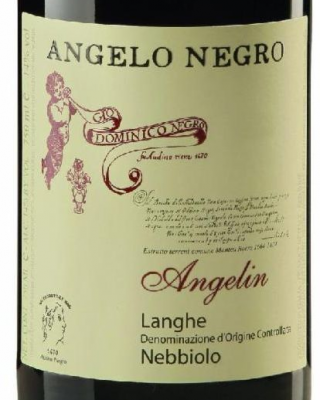 Angelo Negro
"Angelin"
Nebbiolo Langhe, 2018
$16, usually $18
We do love Nebbiolo at Windham Wines. Even owning a wineshop, however, we cannot drink Barolo or Barbaresco regularly. We search for an affordable Langhe Nebbiolo to satisfy our demand. For three consecutive vintages, it has been the Angelo Negro, Angelin. Fruity, savory, earthy and a very tolerable, ripe tannin make this a thoroughly enjoyable Nebbiolo for drinking now. For the first time in three years, on sale!