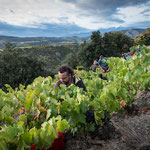 We lost a wine club installment when we closed in March. We are resetting, getting the June club written. The wines are in-stock at Windham Wines and will be ready for pick-up by June 1.
For those who are new or who want a reminder, . . . Windham Wines offers two "clubs" for the wine curious to expand their wine horizons. Each club includes three bottles with detailed notes covering the regions from which the wines come, grapes from which wines are made, producers, tasting notes and food pairings.
Our two clubs are Vineyard, a reds-only option and Terroir, which might include anything from all white or all red to combinations with sparklings and rosés.
Clubs are released six times per calendar year, every other month, February-December, $60 per installment, which includes wines and notes. An example from the holiday Terroir club can be found here. Call the shop to join your preferred option. Be sure to include an email address when you join so that we can send you the notes. 802-246-6400.