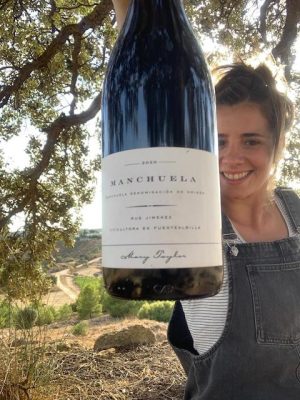 We've made it to March and all that it brings: Town Meeting, sugaring, the return of Daylight Savings Time and mud season. Our friends have been sugaring in fits and starts since February; Town Meeting is now behind the majority of towns in Vermont; Daylight Savings returned on Sunday and mud season, . . . . well, it is a rite of passage. We've already experienced previews; it has not yet officially erupted. First we have a nor-easter to get through.
March is also Women's History Month. We are celebrating women in wine this month at Windham Wines. We've met a number of remarkable women in the wine sector during our 16 years in business. Pictured above are some of the women with whom we've done tastings in the past couple of years, clockwise from top right: Rus Garcia, Navarra; Faith Armstrong, California; Camilla Rosso Chauvenet, Veneto and Puglia; Deirdre Heekin, Vermont; Becca Duffy, Tasmania; Cristiana Tiberio, Abruzzo; Tahmiene Momtazi, Oregon. This month our wine recommendations feature wines made by women.
Our first virtual tasting in March began with a female winemaker, Tahmiene Momtazi, at Maysara Winery in McMinnville. Our second March tasting on the 25th shifts to other roles in the wine world. We will chat with a woman who imports wine, Mary Taylor, and a woman who distributes wine in VT and CT, Nicole Keiley. Mary and Nicole have selected two Spanish red wines they import/distribute that are made by women.
Windham Wines remains committed to searching out wines that we believe have value to you. Our goal is to provide you with a selection of wines that you find satisfying, and with service that reflects how much we value your support. You are our raison d'etre. Thank you.