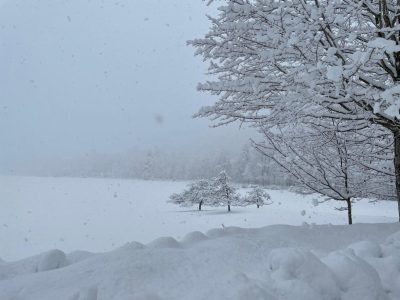 We have made it to the end of the year's longest month—January. We always feel a bit relieved when we survive it. I shared the above New Yorker cover a couple of years ago in a Windham Wines January newsletter; it still resonates for us.
February– a nice short month during which days become perceptibly longer (measured by daylight) and we click to release the pause on our virtual tastings. We are starting the winter tastings this Saturday, February 4th, with a trip to Alto Piemonte to visit with Pietro Mascazzini of Cantine Gaggiano. For those who enjoy Nebbiolo but find Barolo and Barbaresco beyond reach, this tasting should open a door to a new– though historic– wine region.
Our March tastings, on the 4th and 25th respectively, commemorate Women's History Month by focusing on women in this business. On the 4th, we will talk with Tahmiene Momtazi, the winemaker at Maysara Winery in McMinnville, Oregon. On March 25th, we'll chat with Mary Taylor, who started an eponymous importing company, and with Nicole Keiley, who launched wine distributorships in Connecticut and Vermont. We'll enjoy reds made by two of Mary's female Spanish winemakers.
Meanwhile, we have a new wine of the month and more wines to share with you. In this newsletter, we also offer some recommendations for books to enjoy with a glass of wine. Together they may transport you to a place you hope to travel or help you return to a place you visited and remember fondly. Of course we hope that you will acquire books locally, either from your library or from Everyone's Books.  Local businesses rely on local support.
Hope to see you soon.
Santé, customer-friends.