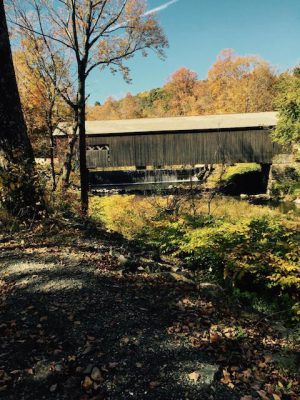 After a glorious summer, we have been treated to a brilliant fall. The colors this year have been magnificent. I hope you all are immersed in this beauty.
Everyday we are thankful to live in this state whose identity is associated with preserving both non-human nature and small communities. Just as non-human nature needs protection by humans (mostly from humans) to survive, small communities need the support of local residents to prosper. Serving on boards and committees, volunteering for community organizations, maintaining a connection to and a sense of responsibility for others in our respective communities reinforces the strength of these villages.
If we want to continue to celebrate Vermont's small towns, to those volunteer efforts noted above we need to add mindfully shifting our shopping to support local merchants. An August headline in the Brattleboro Reformer announced that "downtown loses five businesses in less than a month." That is a major blow to a town the size of Brattleboro, and one for which we need to be reflective. Kate O'Conner, ED of the local Chamber of Commerce, observed that "we need to think about what supporting retailers means to us in this community and make sure that we do it."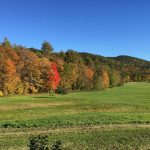 While on-line shopping is convenient, it has eroded one ligament of our connective tissue. Being a locally-owned, independent business means that we are connected to the well-being of this place because it is our community, the place where we live. While our customers buy wine from us, we consider so many of you our friends. We have shared stories of parents, siblings, children, marriages, dissolutions, vacations, promotions, job loss, house fires, hurricanes and ice storms– of so many life events. We love this place where that is part of doing business. Shopping is personal; it involves interaction with people we know.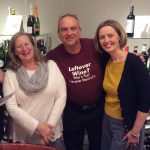 In Our Towns: A 100,000-Mile Journey into the Heart of America, James and Deborah Fallows identify 10.5 signs of civic success in those communities that seem to be humming. Two of them are "having downtowns," and knowing "the civic story." For the latter, they identify only California and Vermont as states with a story that everyone understands, even if that story may be a myth. Vermont is regarded as "its own separate Eden." I embrace that identity, because there is truth to it. There is room for improvement, but we have the foundation. We celebrate non-human nature and small communities, neither of which is maintained without sustained effort.
We look forward to seeing you soon.