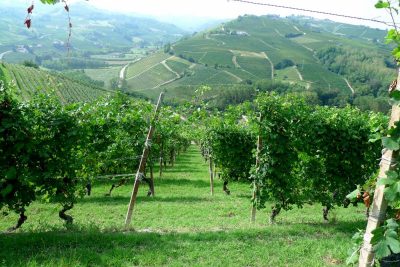 White Wine Recommendations
Pas Saint Martin,"Pierre Frite"
Saumur Blanc, 2019
$18, organic
After selling out of the previous vintage and impatiently waiting for the next, we welcome back this beautiful Chenin Blanc, full of stone fruit flavors that get extended and lightened by a fresh minerality on the finish. No malolactic fermentation and no residual sugar, so only those who love acid should give this a try, but if you do, wow! And food versatile– try it with butternut squash dishes, salmon or chicken.
Massaya, Blanc
Bakaa Valley, Lebanon, 2018
$18
Obeïdi 20%, Rolle 20%, Clairette 20%,
Sauvignon Blanc 20%, Chardonnay 20%
Grapes have been grown and wine made here since the Phoenicians. In fact, the Temple of Bacchus, god of fertility, is located in Baalbek, also in the Beqaa Valley, situated between the coastal Lebanon Mountains in the west and the Ani-Lebanon Mountains to the east.
High altitude (4000′-5000′), organically and dry-farmed vineyards, including a Lebanese clone of Chardonnay locally known as Obeïdi, hand-harvested and fermented with indigenous yeasts (no malo) yield a creamy white with aromas and flavors of pear, apricot, honeysuckle and orange, and yet accompanied by that minerality that adds grace.
Red Wine Recommendations
Netzl, Zweigelt
Classic, Carnuntum, 2018
$17, organic
This was a wonderful reminder of how much more interesting Zweigelt has become since I first tried it years ago. There is terrific fruit on the wine– fresh, not jammy– all pomegranate, red currants and wild strawberry, as well as a pretty grey-blue, slate-mineral vein that complements the fruit. The finish is mineral and pepper.
We made flatbreads this past weekend, with a tomato-sauce base, a blend of parmesan and mozzarella, and after baking, topped with some beautifully peppery arugula from our local farmstand, Hermit Thrush. Next time, I want a glass of this.
Angelo Negro, "Prachiosso"
Nebbiolo, Roero, 2016
$28, organic
The Negro, "Angelin," Nebbiolo has been our most popular red of 2020. The Prachiosso takes it up a couple of notches. One of Roero's cru vineyards, Prachiosso has been cultivated for 1200 years. It is a south-facing ampitheater, with sand and limestone soils. The current iteration is Nebbiolo, planted fifty years ago.
Always savory and mineral, the 2016 also has ripe fruit but retains its acidity. Black raspberry and plum fruit, balsam, rosemary, English Breakfast tea, violets, molasses– and this will just get better over the evening. If you are patient, lay it down for a few years. There is tannin on this wine that, in combination with the fruit and acidity, give it the structure to age gracefully.