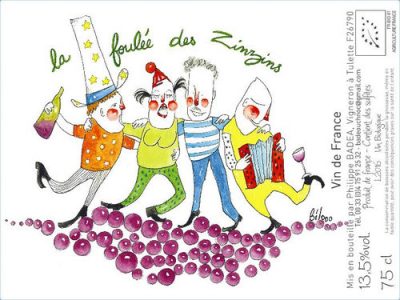 Bedea Philippe
La Foulée des ZinZins
Vin de France, 2018
Organic – $20
(Arrives at the shop on Friday, September 13th)
A great wine for cool evenings, but not quite conceding to cold. The Foulée des ZinZins is an energetic, elegant, fun expression of 100% Grenache from 30-70 year old vines in the Cote du Rhone region. Because it is 100% Grenache, it does not qualify for the Cotes du Rhone AOC. Husband and wife team, Agnes and Philippe Badea, farm their four hectares of vines organically, with biodynamic practices. After years of working for other wineries, they started this project in 2010, despite family and friends calling them "zinzin" (goofy, crazy, crackpot).
Berries are hand-picked, vinified in their garage via whole-bunch foot-treading, fermented with ambient yeasts, basket-pressed and returned to tank for an additional 6-12 months. This is definitely natural wine, carefully and lovingly made, with dried cranberry, charcoal and rosemary on the nose, then black cherry and some blue-grey slate or flint on the palate.
La Foulée des Zinzins, the big step of the crackpots, makes me glad that they took that step that brought us this wine.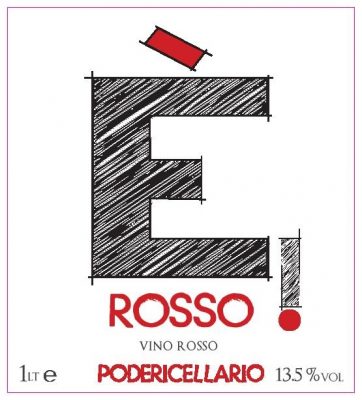 Poderi Cellario
È Rosso, NV
Piedmont
Organic – $17
There is nothing pretentious about this wine, from the label to the crown cap to the $17 price tag for a liter bottle of organic wine, but oh my, are we enjoying it! Apparently our customers are as well since it has been hard to keep in stock.
100% Barbera, hand-picked, indigenous yeasts, aged in cement for one year, bottled without fining or filtering, with at most a soupçon of sulfur (less than 10 parts per million), this has been a hit of late summer. Barbera has very little tannin but has acidity. This wine has paired beautifully with the tomatoes with which we are currently blessed. Bring on the white beans and sage with a caprese salad and grilled corn, pop the top off this crown cap, and enjoy the final days of late summer-early fall.