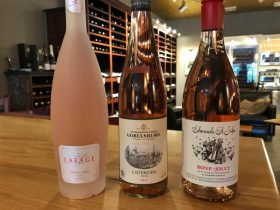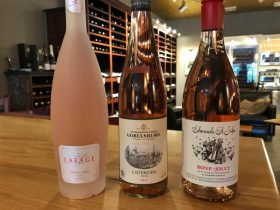 As you can see from the images above, spring has finally sprung. Two weeks ago, with a day around 80 and another in the low 70s, the trees got the message and sent out little green buds which last week unfurled. We have reasserted the "green" in the Green Mountain state. And, . . . the hummers are back! Did anyone say rosé? We did.
Speaking of weather and rosés, we have our final tasting of the fall-winter-spring 2017-2018 tasting season on June 2nd– rosés. Recognizing that all of us in our beautiful state want to enjoy each outdoor minute that we can in our short summers, we take a break from our tastings. We expect to be back in the fall, usually the last weekend in September or very early October. Join us on June 2nd for a taste of summer 2018.
One pattern that we've observed across the board as new vintages arrive is higher pricing. After 10 years of stagnant prices, producers and importers are reacting. We're hearing a lot about the falling value of the dollar vis-a-vis the Euro, and while it is certainly decreasing, it still is not to the lows that it was as recently as 4 years ago. Yet ten years is a long time for prices to remain essentially constant. We are just beginning to experience the consequences of the lowest yields in more than a decade in many wine-exporting countries. Bad weather, which is always a probability, hit across multiple countries last year. Wine production in Italy, France and Spain is down 23, 19 and 15% respectively (Veseth, Wine Economist).
Another downward trend that is patently obvious is one about which Byron Stookey wrote in the May 9th Commons. In his piece "The Lingering Death of Local Retail," he recounts the long trend of the decline of "Main Street" shops beginning with the release of the Sears catalog to internet sales and Amazon. We don't need to look further than downtown Brattleboro or our little Black Mountain Plaza to see the effects of the current consumer preference for either one-stop shopping (we're not a grocery store) or internet sales.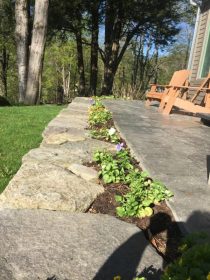 In Vermont, "our brave little state," we pride ourselves on bucking some national trends and preserving our unique identity. One part of that identity has been independent, locally-owned small businesses. Perhaps that is a part of the identity that we now wish to move beyond. It will be the collective consequence of individual choices. Another part of our identity has been hard work, personal responsibility and a connection to our communities. Defining our identity, then maintaining it, is an active choice; it takes effort. The sum of that effort is a state that I am so proud to call home. I am reminded of Calvin Coolidge's comments concluding his tour of our state after torrential rains flooded Vermont in November of 1927. A year later in Bennington, Coolidge observed,
I love Vermont because of her hills and valleys, her scenery and invigorating climate, but most of all because of her indomitable people. They are a race of pioneers who have almost beggared themselves to serve others. If the spirit of liberty should vanish in other parts of the Union, and support of our institutions should languish, it could all be replenished from the generous store held by the people of this brave little state of Vermont.
We look forward to seeing you soon at Windham Wines.
Wine Recommendations
Terre Stregate
Svelato, Falanghina del Sannio, 2016
$15.99
Six people tasted this wine and it was two thumb's up all around. Sannio, is a hilly wine region located about 30 miles northeast of Naples. The 2016 Falanghina offers salty, minerally, floral aromas with similar flavors. It enters soft, yet finishes with lively acidity. We all thought that we could easily enjoy a glass on its own, but also that it would shine with food. The principal suggestions were appetizers, including a range from dolmas to salty cashews. It should also pair nicely at the table with grilled chicken, salmon or even scallops. Vegetarians might serve it with a lemony cauliflower pasta or with a frittata with herbs and goat cheese.
Vina Zorzal
Graciano, Navarro, 2016 – organic
$12.99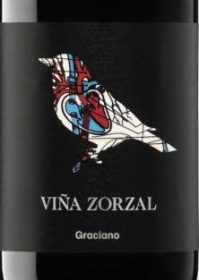 This is one of our sleeper wines. Zorzal is a family-owned winery in Navarra, contiguous to Rioja to the northeast. The grape, Graciano, is often blended with Tempranillo in Rioja, though in very small proportions, 5% or less. The Sanz family, of Vina Zorzal, "rescue" native varieties that have been "almost forgotten," like Graciano, from which they produce single varietals.
Organically grown, the Zorzal Graciano shows fragrant dried fruit and bittersweet chocolate aromas. It has medium weight on the palate, with dried cranberry flavors, slightly tannic and finishing with lots of spice, tart pomegranate and something like roasted coffee. Spicy sausage (chorizo), anything with mole (vegetarians can make cheese enchiladas) or pork with a spicy rub.
Wine Clubs
Wine Clubs are still an option: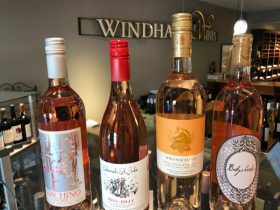 The wine clubs are underway; there is still an opportunity to join. These clubs provide a means for the wine curious to learn about new regions, new varieties and lesser known producers. We offer two different clubs– Vineyard, a reds-only option and Terroir, which might include anything from all white or all red to combinations with sparklings and rosés. The clubs are released every other month, $60 per installment, which includes wine and notes. An example from the April club can be found here. Call the shop to join your preferred option starting in June. Be sure to include an email address when you join so that we can send you the notes.  802-246-6400.