How to join Virtual Tastings at Windham Wines
Come by the shop to buy wines for the tasting– usually 2 bottles per tasting. Email us your email address so that we can send you the link to participate. Join us at 4:00 on Saturday afternoon; plan on an hour and 15 minutes. Stay home, open wine, enjoy the conversation, ask questions.

Virtual Tasting – Troon Vineyard
April 24 @ 8:00 pm

-

9:00 pm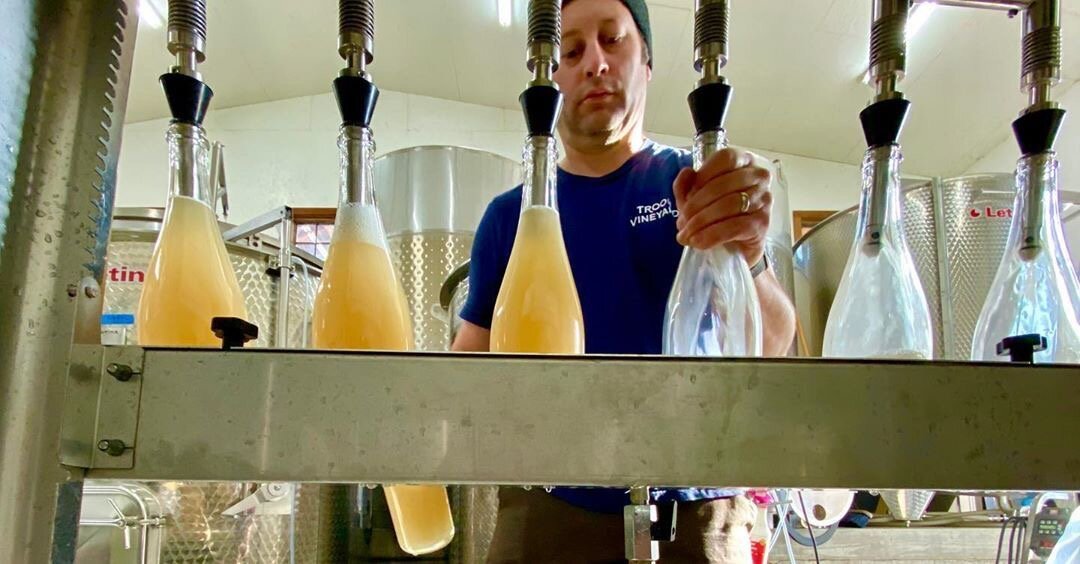 Troon Vineyard
Saturday, April 24th
8:00 PM
We're calling this our Millennial/GenZ tasting. Our usual virtual tasting start of 4:00 in the afternoon does not work for this demographic who are now in the phase of their lives occupied by young children. We hope that this time will work for them, but all are welcome. Those of us who have tasted with Nate and Nate before have become groupies and wouldn't miss the opportunity to taste with them and learn more.
We'll be sampling two wines, a new orange Vermentino that spent 10 months fermenting and steeping on skins in clay amphora. Only 90 cases of this intense, complex amber wine were made. This will be its maiden showing.
We'll also sample a bistro-style red blend called Druid's Fluid, a light-bodied, zesty, Zin-based candidate for your house summer red.