Virtual Wine Tasting Process
For those of you new to the tastings, we open two bottles together– available for purchase at Windham Wines– and talk with the winemaker or winery owner about terroir, grapes, farming practices and wine.
Come into the shop, buy the wines, leave us your email so that we can send the Zoom link. For the tasting, have your wines ready,  prepare some snacks, and relax into the evening with some delicious conversation.
Email us your email address so that we can send you the link to participate.

Virtual Tasting – Tablas Creek, Paso Robles
April 17, 2021 @ 4:00 pm

-

5:30 pm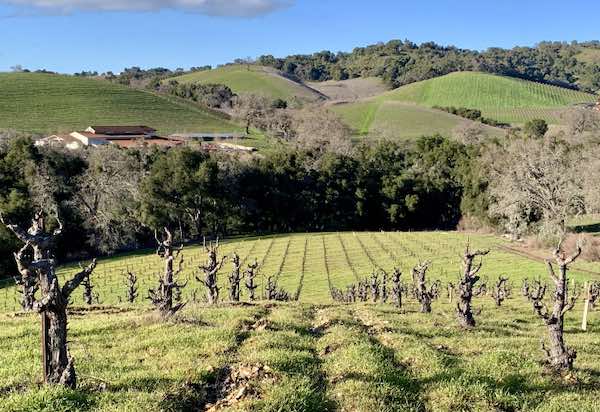 Tablas Creek, Paso Robles
with Jason Haas, owner
4:00
We are extremely excited about our tasting with Jason Haas, at Tablas Creek, the world's first Regenerative Organic Certified winery. Between 2018 and August 2020, the team at Tablas Creek committed to adding practices to their already biodynamic farming that are meant to create solutions to the nefarious effects of the climate crisis, factory farming, and to help repair fractured rural economies. It is an ambitious but wonderfully hopeful vision. Please join us to hear more while tasting some of our favorite, high-value wines.
We've championed this Central Coast winery for years. Now we have the opportunity to taste with Jason Haas, the second-generation Haas in this partnership with the Perrins (Beaucastel), and learn about some of the practices that have made this joint venture such a superstar.
One of the original Rhone Rangers, an early adopter of biodynamics and now the world's first Regenerative Organics Certified (ROC) winery, we timed this tasting to precede Earth Day (April 22nd) to get us all thinking about our responsibility to each other and to non-human nature. Tablas Creek is an examplar of reflective, intentional, symbiotic collaboration with our environment.
We'll taste the Patelin Blanc ($22) and Patelin Rouge ($22) with Jason as we talk about their history and our future. The best news, with these kinds of practices, we can have hope for the future.
April Series: Global Warming and Wine
In honor of our 51st Earth Day, we are offering a two-part series focusing on wineries committed to practices that reduce their carbon footprint.
If you would like to participate, the wines can be purchased at the shop. When you come in to get the wines, give us the email address to which you would like the zoom link sent. Join the zoom meeting at 4:00 and taste with the winemaker as your guide.