Virtual Wine Tasting Process
For those of you new to the tastings, we open two bottles together– available for purchase at Windham Wines– and talk with the winemaker or winery owner about terroir, grapes, farming practices and wine.
Come into the shop, buy the wines, leave us your email so that we can send the Zoom link. For the tasting, have your wines ready,  prepare some snacks, and relax into the evening with some delicious conversation.
Email us your email address so that we can send you the link to participate.

Virtual Tasting – Entry-level Gruners from 3 DACS
May 20, 2021 @ 7:00 pm

-

8:00 pm
Anton Bauer, Gmirk, Wagram
Steininger, Kamptal
Tegernseerhof, T-26, Wachau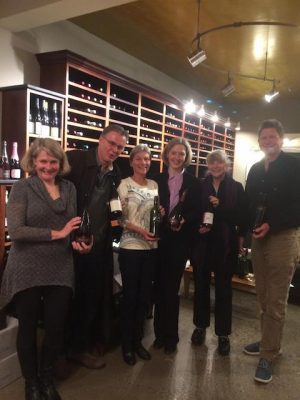 We finish our winter-spring tasting season with an in-depth exploration of our most popular white variety: Gruner Veltliner.
Recently, Lettie Teague, wine writer for the Wall Street Journal, wrote that,
[t]wo decades ago, this white grape from Austria was an exotic novelty for most Americans and a fast sommelier favorite thanks to its food-friendly nature. This wine was seemingly everywhere—until it was not. I was among those who mostly forgot about it. But some stellar 2019 wines made me sit up and take notice once more.
At Windham Wines, we have not forgotten Gruner, because our customer-friends have not forgotten it and for good reason– it's delicious and appeals across a range of palates.
Klaus Wittauer, Austrian wine broker and friend of Windham Wines, will be our guide for our guide as we taste three regions-three producers in each session: round one: entry-level Gruners; round 2: Single-vineyard Gruners.